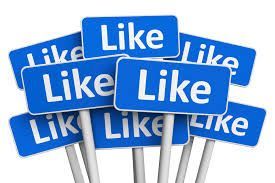 Mark Zuckerberg and Facebook employees will definitely "like" this. Facebook's stock rose 3% Tuesday and hit at an all-time high! And now worth more than the giant Walmart corporate.
Following the last days, Facebook's market value is rose, and is now $245 billion - an amazing success for a company that has only been around since 2004 and started trading on Wall Street in 2012.
The stock is up more than 11% this year. The recent rally has been fueled by optimism about the company's plans to launch interactive mobile video ads.
Walmart is now worth about $235 billion. Its stock has fallen 15% so far in 2015 due to concerns about weak sales and increased competition from the likes of Amazon and Target.
Walmart's CEO Doug McMillon said that Facebook and its subsidiary Instagram are two of the companies he most admires, and it's easy to understand why. If things will continue to look the same for Facebook, it's only a matter of time until they pass the next big company in market value terms.
Ask us about our FREE financial advice program:

Other Top Stories:
Technical Analysis Lesson 1 - Introduction
How I Made Over $30,000 a Year by Investing in Binary Options
Follow us and SHARE this story on Facebook: