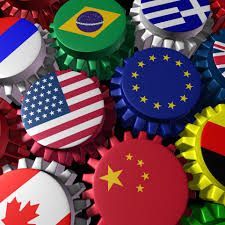 According to forecasts by the economist Intelligence Unit, China, the U.S and India will take three top places in the world's top 10 economies in just 35 years' time. Large economies of Russia and Italy are going to lose their place to Mexico and Indonesia.
Another very interesting forecast is that by the year 2026, China will pass the U.S to be the world's biggest economy in nominal gross domestic product in dollar terms. And To complete the top 10 list we have Indonesia, Germany, Japan, Brazil, and the U.K, which are going to be poorer than China and India, combined.
We can see for certain that the wealth is shifting towards Asian nations, and the EURO countries will play a smaller part in the world economy decades to come.



Ask us about our FREE financial advice program:

Other Top Stories:
Technical Analysis Lesson 1 - Introduction
How I Made Over $30,000 a Year by Investing in Binary Options
Follow us and SHARE this story on Facebook: