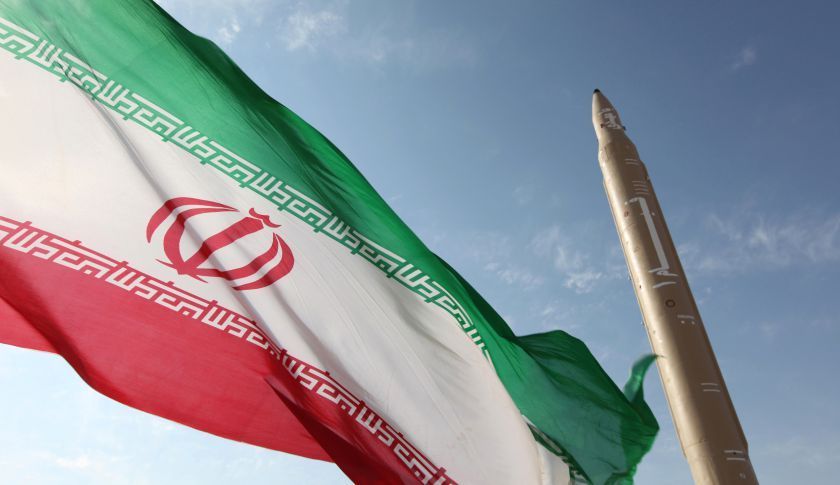 After a decade long dispute, Iran and world powers reached a historic deal early Tuesday for Tehran to curb its nuclear program in exchange for the easing of economic sanctions.
Tehran has been negotiating with the U.S., Britain, France, Germany, Russia and China for years, after extending deadline after deadline in hopes of arriving at a workable plan.
President Barack Obama said the deal ensures that "Iran's pathway to a nuclear weapon" has been cut off.
"Today… we have stopped the spread of nuclear weapons in this region," he said in an early-morning televised statement.
His remarks appeared aimed at reassuring close U.S. allies like Israel and Saudi Arabia, who have vehemently opposed a deal and insisted Iran cannot be trusted with a nuclear program of any kind.
Obama said that if Iran violates the terms of the agreement, sanctions will be snapped back into place.
The deal is "not built on trust," he explained. "It is built on verification."
The U.S. president spoke after Iran's Foreign Minister Javad Zarif called the agreement a "historic moment" and a "win-win solution" with the potential to usher in a "new chapter of hope" in relations.
"We are reaching an agreement that is not perfect for anybody but it is what we could accomplish and it is an important achievement for all of us," he said early Tuesday. "Today could have been the end of hope on this issue but now we are starting a new chapter of hope."
"It's not only a deal," Federica Mogherini said at a press conference formally announcing the accord. "It's a good deal."
The comprehensive agreement — which runs more than 80 pages — was clinched after marathon overnight negotiations in Vienna.
It involves limiting Iran's nuclear production for 10 years and Tehran's access to nuclear fuel and equipment for 15 years in return for hundreds of millions of dollars in sanctions relief. However, the sanctions would not be lifted until Iran proves to the International Atomic Energy Agency that it has met its obligations under the terms of the deal.
The agreement includes the provision of a "snap back" mechanism that could lead to the reinstatement of sanctions within 65 days if Iran violates the terms of the deal, according to officials.
The head of the International Atomic Energy Agency confirmed Iran also has signed a roadmap with his organization to clarify outstanding issues.
"This is a significant step forward," Yukiya Amano told reporters.
United Nations Secretary General Ban Ki-moon said the agreement was a testament to "the value of dialogue."
"I hope — and indeed believe — that this agreement will lead to greater mutual understanding and cooperation on the many serious security challenges in the Middle East," he said in a statement. "As such it could serve as a vital contribution to peace and stability both in the region and beyond."
Ask us about our FREE financial advice program:

Other Top Stories:
Technical Analysis Lesson 1 - Introduction
How I Made Over $30,000 a Year by Investing in Binary Options
Follow us and SHARE this story on Facebook: