Pound sterling has been slipping away from us as we have lost it from our focus ever since Theresa May announced her resignation from the position of the Prime Minister. Ever since the country has been submerged into the political uncertainty and scrutiny. That took the focus off of the GBP and placed it on the possibility of Boris Johnson – very specific British politician and pro-Brexit person – becoming British Prime Minister. And while that is bad enough on its own Johnson has all the chances to come to the office in one of the most difficult times in British history. But today we need to look back at the GBP because despite it all it remains one of the most popular currency in the markets.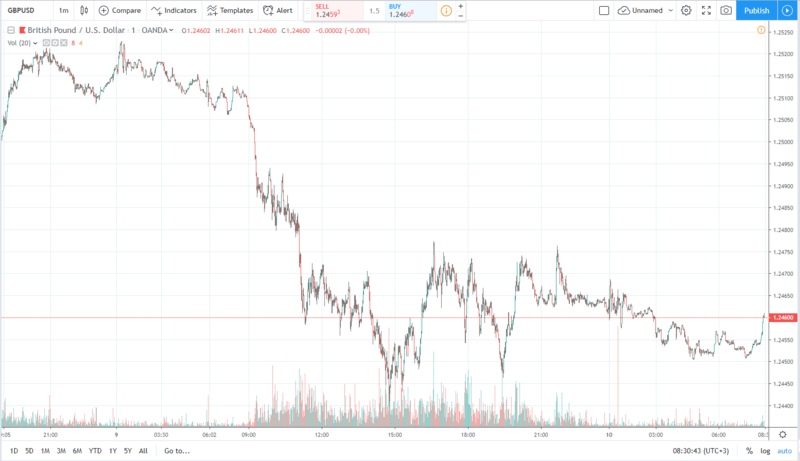 Today we are going to see two major reports – GDP of the country and Manufacturing Production m/m. Both of these reports can give us a very deep insight in the real state of health of British economy. And we really need to understand more about the real state of matters. Pound is going to be prone to even more turbulence today than we see on the chart showing last 24 hours in GBP performance.
Can we even take more turbulence than that?
Well that is debatable. Maybe this turbulence is what can be attributed to us leaving and being scared of the horrible jumps of the GBP/USD couple. Pair it with USD instability and there you have it – weakness of GBP in all its glory.
Trading signals seem to be the only thing that can get us through these difficult times in GBP history.