In the last quarter, the US economy grew after a pretty bad winter. The recovery was faster than people expected and suggests that it will keep growing for the rest of the year as well.
If we measure the economy by sales of domestic product, the US economy grew at a 4.6% annual rate from April to June according to the Commerce Department on Friday. It was the fastest rate in more than 2 years and higher than the expected 4.2%.
The growth reflects strong business investment and export in the last quarter. As the quarter about to end, economists are expecting a good economy through the end of 2014 and into 2015.
Sal Guatieri, senior economist at BMO Capital Markets, is slightly more optimistic than most. "The American economy is firing on virtually all cylinders and cruising at a decidedly stronger rate than in recent years," Guatieri said.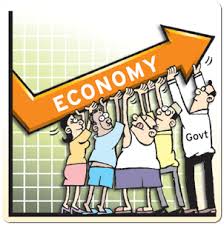 Other top stories:
To Register and get free signals every day go here: http://www.signalsbinary.com/receive-a-trade/registers
Follow us on Facebook/Twitter: