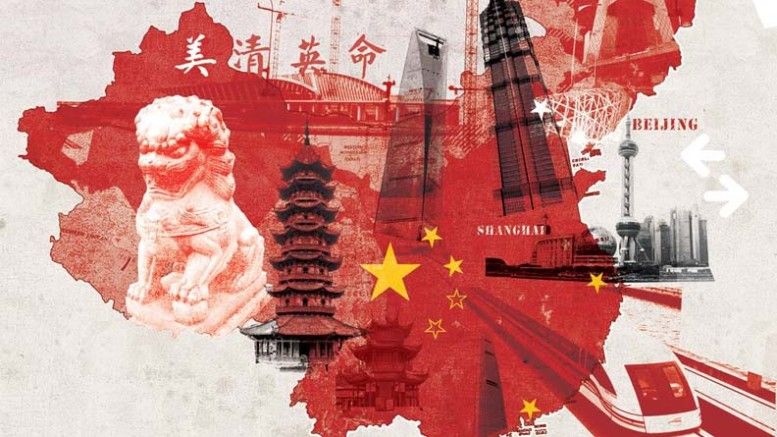 China has been plagued by bad rumors and trade war going on 2 years now. It is no wonder that when it comes to investing into Chinese companies we are not only hesitant, but we are less likely to do it than to invest into American stock market. And I have to say – it is no less volatile than Chinese one. Sometimes it gives us such scares that I wonder – why do we ever stay there.
In the meantime, Chinese market is filled with companies that can offer us so much and that can turn into an interesting investment opportunity for years to come.
And here are all of them:
1. Alibaba.
2. Tencent Music Entertainment.
3. Autohome.
4. Nio.
5. Baozun.
1. Alibaba.
Arguably the most famous Chinese company Alibaba has a market cap of $434 billion. It has been active since 1999 and was founded by Jack Ma – now the richest man in all of China. It seems that there is no person in the world who hasn't been using or who hasn't at least heard about aliexpress or Alibaba online shopping malls. This means that you are not going to have a hard time while looking for demand on BABA shares – it is always going to be there.
Right now you can buy one share of the conglomerate for $168.32
2. Tencent Music Entertainment.
Ok, this one is not even close in popularity to our previous entry. But it is still a very prominent player when it comes to Chinese trading. What is the company famous for? Well, Tencent Music is developing streaming services for Chinese market. It is no wonder that we had no clue about this company. But now you are going to start paying attention to it.
You can buy one shares of Tencent Music for only $12.77. With the market cap of $21 billion you can say that it is pretty safe to invest into the company as it has plenty of safe net beyond it.
3. Autohome.
$80.88 – a small price for one stock of the biggest company in China dealing with automobile distribution inside the country. Image the volumes of the market where the company operates – it is huge to say the least. No wonder it is so popular in certain areas.
Yes, the market cap of the company is not as big – only $10 billion, but you have to give credit to it. Imagine – people are always going to have to need cars. And Autohome is the only that is going to give them to the consumers. I don't see this business going to out any time soon. Especially in the most populated country on Earth.
4. Nio.
Another automobile player. It is listed in NYSE and it is saying something about the volumes that can be imposed upon the stock of Nio. Plus, the per-stock price is one of the most affordable that I have ever seen – only $1.55 per share. Can you afford it? Well of course you can, I am sure.
And just like with the previous entry, I am sure that despite the low price for on share and relatively small market cap of $2 billion, Nio is here to stay. After all it is so young – only 5 years have passed since it was founded.
5. Baozun.
E-commerce solutions. While for most of us these words might not say a lot, I should say that it is a vital part of the modern world development, so you can be very sure that it is going to be very important and very popular in the future. Better yet I will say this – its popularity is going to be only growing from now on.
$43.91 – is it a fit price for investment into your future? I think more than that!
So, these are the top 5 Chinese companies that are going to be of interest to you if you trying to get into Chinese stock trading, these are the perfect candidates for you to start with. Just be sure to be safe – it is volatile after all.