There is no place better than home. We all know it and it is hard imagining walls warmer than at home. But, unfortunately for some of us, home doesn't really quite provide us with the things necessary for our development and our success. And then we need to look for a better place to call home.
We are so lucky that there are a lot of places on this Earth, where we can find what we need. And a lot of cities are ready to offer us what we need and what we want. But where to start looking? Well. I looked for you. And I dug up top 10 best cities for self-development and self-improvement.
10. Basel, Switzerland.
9. Copenhagen, Denmark.
8. Geneva, Switzerland.
7. Frankfurt, Germany.
6. Dusseldorf, Germany.
5. Vancouver, Canada.
4. Munich, Germany.
3. Auckland, New Zealand.
2. Zurich, Switzerland.
1. Vienna, Austria.
10. Basel, Switzerland.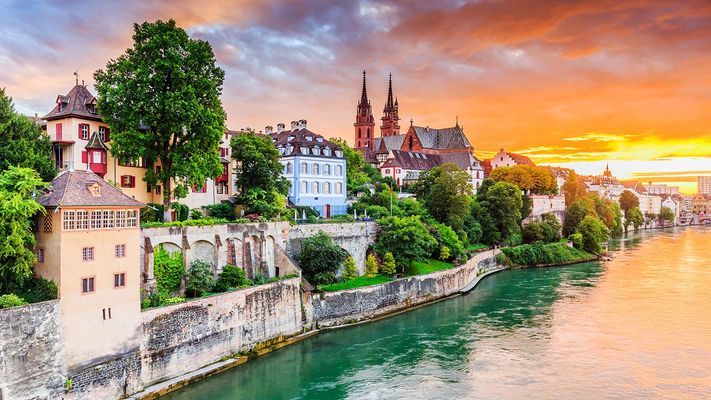 Strong economy of Switzerland and next to perfect location of Basel – it is located between Switzerland, Germany and France – both give one a perfect opportunity not only to look for the new possibilities, but to also travel and meet new people and see new places.
9. Copenhagen, Denmark.

It is for a reason that Denmark has been named the happiest country on Earth several times. And Copenhagen takes the spot as the happiest city on Earth. Not bad for self-development, right? Copenhagen is perfect for those who look for urban culture combined with developing infrastructure.
8. Geneva, Switzerland.

Another Swiss city that might just suit you better that Basel. If you want to be right in the center of all of the world politics and if you want to spot world leaders in your free time, then Geneva is for you. Those who want to work in politics, there is simply no better place to live rather than Geneva.
Plus, the beauty of the city is going to make you fall in love with it instantly.
7. Frankfurt, Germany.

One of the best perks that Frankfurt has to offer is of course the number of jobs that can be found in the city. Different professions and different companies are waiting for those who are willing to work and develop. After all, German economy is the strongest in EU and it comes with perks – trust in the production, for example.
Be sure, you are going to find what you are looking for in Frankfurt.
6. Dusseldorf, Germany.

Another city that has a lot to offer, just on very different segments. If you are an artsy person, then be sure that Dusseldorf is going to become your second home. Fashionistas, artists, musicians from all over Europe – all of them can be found here. And they are ready to give their knowledge for those seeking them.
5. Vancouver, Canada.

52 percent of population here doesn't speak English as their first language, so there is a small bump for you. But otherwise it is the most densely populated city in Canada that can provide its people with possibilities, jobs, classes and a lot more things.
4. Munich, Germany.

More often you can her that Munich is the best city to live in in Germany. And a lot of people will confirm this for you. After all, highly trained professionals as well as a lot of world-known conglomerates and companies are located here.
3. Auckland, New Zealand.

New Zealand is often called Australia without all of the things that want to kill you. Plus, those who have seen Lord of the Rinds movies can totally say – New Zealand has the best nature. And Auckland can provide with so much more than that. People here are friendly and levels of personal safety here are simply off the charts.
2. Zurich, Switzerland.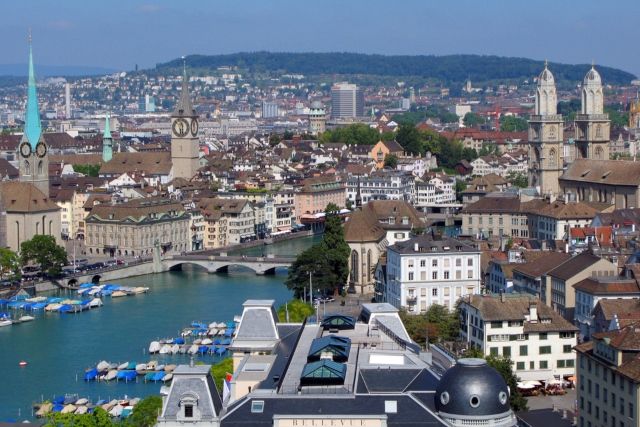 As a capital city Zurich is known around the world as a cultural and economic hub. It is also only natural to assume that safety here is a number one priority for the government of the country. Offered possibilities are pretty much limitless and if you are ready to work really hard, you are going to find your place here, for sure.
1. Vienna, Austria.

Yes, yes. The best place for personal development in the world is hardly New York and LA. As a matter of fact, USA is not even on this list. And that just means that it is easier to find your preferred job and your preferred area of development elsewhere. And Vienna is going to be perfect for you in this regard. High standards of living will push you to work harder. The whole city and the country themselves are going to remind you that you are doing it for a reason – a better life.