Today we see bad tendency for the most popular currency couple in the market. Nothing important is happening and there is no drive for the EUR/USD to grow and surge. Moreover, world freezes expecting special consumer confidence report that is due to come out today in the USA. It is a national survey that is going to tell us how an average American evaluates their economy. And the better the American see it, the better dollar is going to feel. But in anticipation of the report dollar is already pushing on the other currencies. Add here the fact that Eurozone economic data didn't look so good last week and there you have it – a failing couple.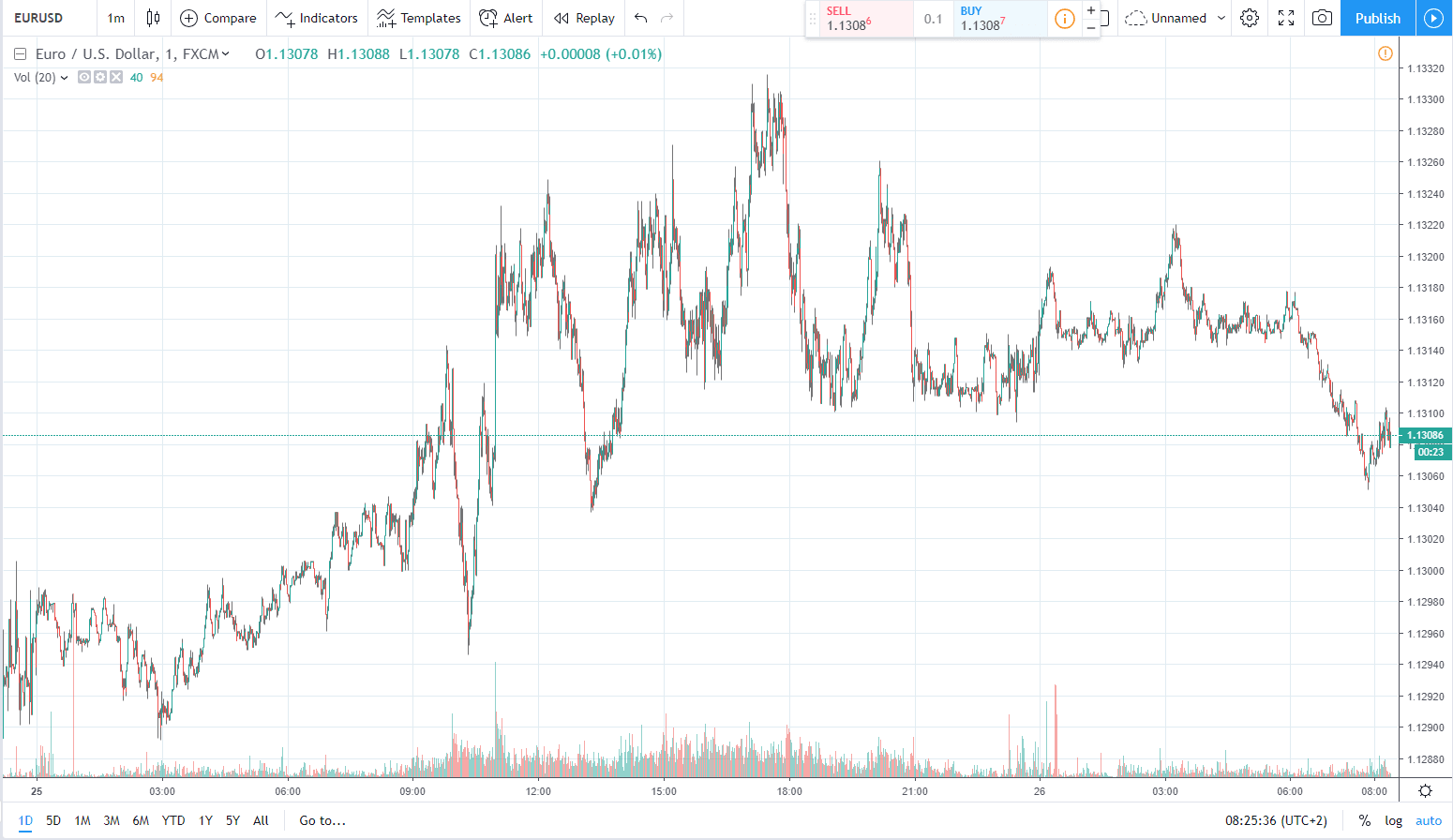 The behavior of EUR/USD today seems quite innocent – the price is to be consolidating, But in the end we all are waiting for the growth that doesn't seem to be there. Right now the chart doesn't really give any good news to us.
Expected report can have different effect on EUR/USD trading today. There is no way to say whether the evaluation was good or bad before the report comes in, so using trading signals today is the best bet!