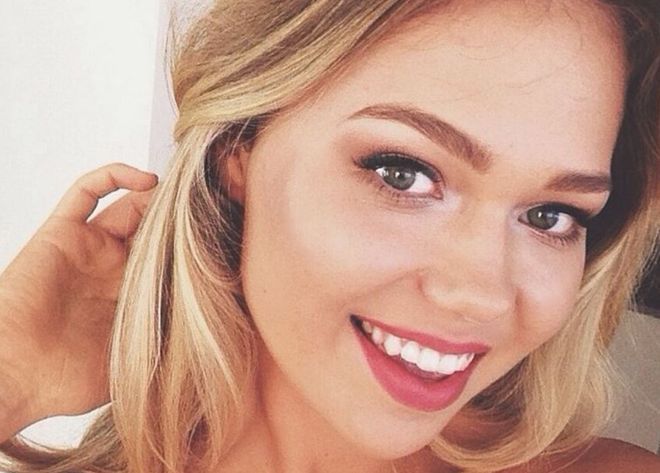 Instagram star exposes why life on social media is far from the real thing
Model Essena O'neill said that going to scenic places and taking pictures just to get likes and compliments is not life.
Australian model Essena O'neill has more than half a million followers on Instagram and around 260,000 subscribers on YouTube. She had the life most people living in the digital age envied, yet she has decided to quit social media, and while doing so, she exposed the real stories behind the seemingly-perfect life she flaunted online.
"Social media is not real life," she decried.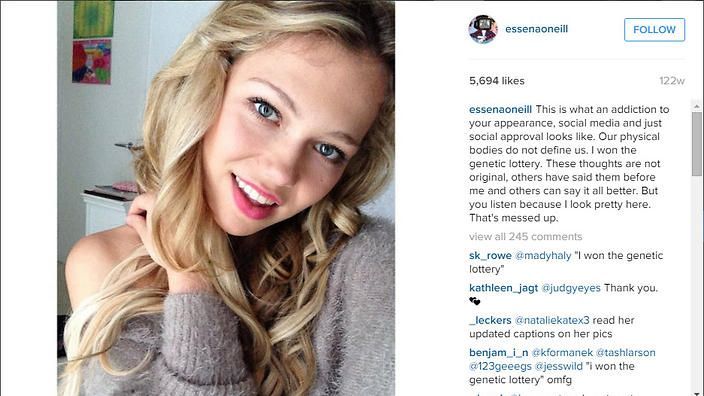 The 19-year-old model, who earned her living through brand-sponsored posts and online advertisements, shared a raw and emotional video blog on her YouTube page, explaining the real reason why she is quitting social media.
"I am quitting social media to tell everyone, anyone that I was miserable. I had it 'all' and I was miserable," she said, adding that she decided to do it for her younger self who didn't get to live life because she was too focused on concocting a perfect life online that would be the envy of many.
O'neill added that she didn't get to live her real life, by just being with people and talking to them, because she was too busy "living in the screen and wishing that people would value" her.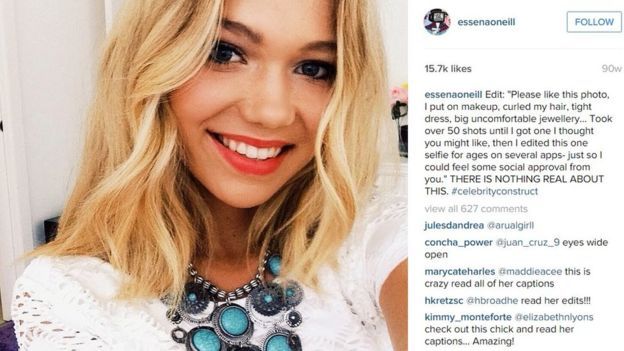 She added that going to scenic places and taking pictures just to get likes and compliments is not life.
"You want to be valued and loved, but you also want to be free. You don't have to go on social media to connect. You don't have to prove your life on Instagram for it to be a good life."
To those dreaming of building a career by blogging, she gave this advice: "I have everything to lose by doing this. But to the majority of the people without a career on social media, you have nothing to lose and everything to gain."
She said that she was prompted to expose the social media industry when she turned off her smartphone for a week and that she didn't recognize herself when she wasn't connected to the digital world.
"There were so many things I could have done with my time. I could have just enjoyed, [but instead] I threw away real connections. I was, somehow, showing people that likes and views equal worth," thus she decided to create the movement "Let's Be Game Changers."
She added that the movement is bigger than her and what she is doing is a statement that real life isn't through screens. "You don't have to do anything but explore what excites you."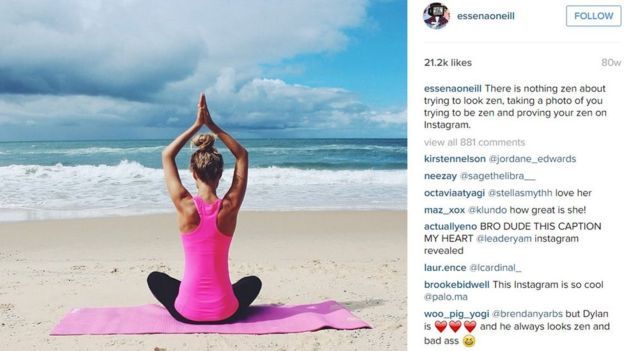 In an Instagram post, her edited caption revealed that she was then paid $400 to post a photo of her wearing a dress from a clothing brand when she only had 150,000 followers, but those with more than half a million followers, online brands pay up to $2,000 per post.
She asked for support, because her exposé and decision to leave the industry left her broke, adding that she can't even afford to pay her rent anymore.
Click here to watch the full video:
Ask us about our FREE financial advice program:

Other Top Stories:
Technical Analysis Lesson 1 - Introduction
How I Made Over $30,000 a Year by Investing in Binary Options
Follow us and SHARE this story on Facebook: