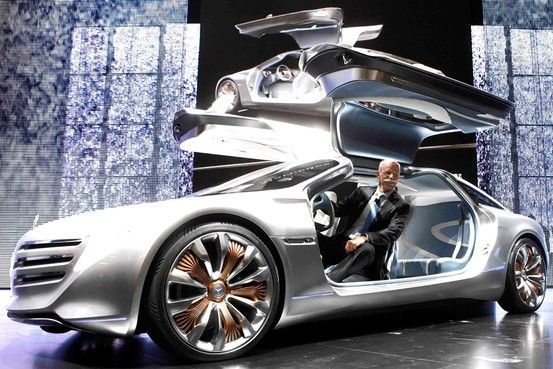 Auto makers in the U.S. said car sales rose by a double-digit percentage in October, driven by the month having five weekends and continued strong demand for larger vehicles amid low oil prices.
Overall, car sales are on track to reach their highest October sales volume since 2001. General Motors Co. said the seasonally adjusted annual selling rate for light vehicles reached an estimated 18.2 million units in October.
GM led the Big Three, posting a 15.9% jump to 262,993 light vehicles sold in the month, which surpasses the estimate for 12% growth from car research firm Edmunds.com.
Fiat Chrysler Automobiles NV recorded a 14.7% leap, propelled in part by searing demand for the auto maker's Jeep brand, and was above the 14% estimate. Ford Motor Co.'s 13.4% growth in sales, came in a bit lower from expectations for 14.2% growth.
Car shoppers continued to drive away in larger, pricier vehicles amid low interest rates, cheap fuel and a stronger economy. The October numbers also were helped by another weekend in the month versus last year.
Nissan Motor Co. finished the month 12.5% higher than last year at 116,047 light vehicles. Overall sales of Nissan crossovers, trucks and SUVs rose 26% for an October record as Rogue sales shot up 70% and the Murano crossover jumped 25%.
Fiat Chrysler—which recorded its best sales for the month since 2001—sold 195,545 vehicles, compared with 170,480 for the month last year, extending the Italian-U.S. company's sales-gains streak to 67 months.
Jeep brand sales spiked 33%. Eight Fiat-Chrysler vehicles posted their best October ever: Dodge Charger, Dodge Challenger, Dodge Journey, Jeep Cherokee, Jeep Compass, Jeep Patriot, Jeep Wrangler and Ram ProMaster.
Overall, U.S. auto sales are expected to increase 12% year-over-year to 1.43 million vehicles. Compact utilities are expected to hit their third month as the top segment with 40% growth. "Exploding popularity" of small utility vehicles means small and midsize cars are losing market share. The firm estimates market share for both smaller-car segments will drop more than a full percentage point.
Volkswagen AG is seen as a black mark on the month following fallout from its emissions scandal.
October could be the last month Volkswagen's Audi sales remain untainted. On Monday, the Environmental Protection Agency slapped additional Clean Air Act violations on the German auto maker, widening the scandal to thousands of more diesel-powered vehicles, including multiple Audi models.
"In this year of booming auto sales, no auto maker should be relieved to see flat year-over-year performance, but this may be the best that Volkswagen can hope for this month," said Edmunds.com analyst Jessica Caldwell. "Until VW starts down a road to recovery by informing owners of a specific fix to their diesel vehicles, the company is likely to make far fewer sales than this surging market would otherwise deliver to them."
Ask us about our FREE financial advice program:

Other Top Stories:
Technical Analysis Lesson 1 - Introduction
How I Made Over $30,000 a Year by Investing in Binary Options
Follow us and SHARE this story on Facebook: