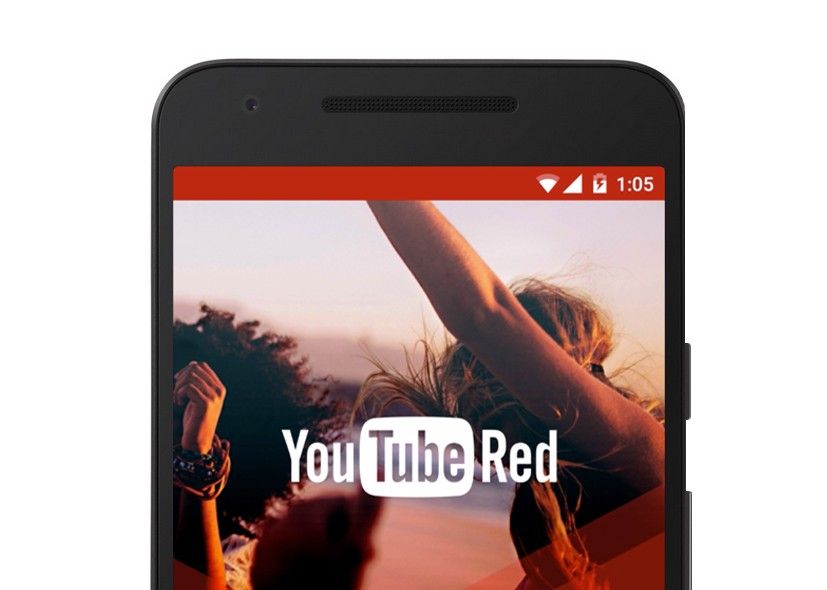 YouTube will begin selling $9.99-a-month subscriptions that will allow U.S. customers to watch almost everything without ads, to download videos for viewing offline and to keep content playing on a smartphone or tablet even when using a different app.
But those widely requested features aren't all that subscribers will get. The service, called YouTube Red, offers access to highly produced original shows and movies that can't be found anywhere else. Google Play streaming music will be included too.
YouTube Red is intended to turn the enormously popular Google-owned company into a profit maker, not a money loser.
Ad revenue isn't enough to meet the enormous expenses of serving billions of videos every day — even when most videos are supplied by users for free. YouTube could generate nearly $950 million annually in new revenue if just 5% of U.S. users signed up for the subscription, UBS analysts estimate.
Red marks the beginning of "a long journey," according to YouTube.
Matthew Glotzbach, the company's vice president of product management, said, "By no means would we expect to jump to tens or hundreds of millions of paying users overnight," but there should be "strong demand" from the start.
Financial analysts who follow Alphabet Inc., Google's parent company, say YouTube could become a major profit engine. But rivals, including Facebook, Snapchat and Vimeo, are threatening its potential by stealing away both video makers and viewing time.
Growth of YouTube's net ad revenue in the U.S. is expected to slow rapidly over the next three years, the market research company EMarketer said in August. According to EMarketer's calculations, worldwide net revenue will be $4.3 billion in 2015, up 41% from last year.
Yet to be determined is how the subscription model will affect an expanding generation of YouTube stars, many of whom began by filming videos in their bedrooms and elsewhere, cracking jokes, dancing and talking to the camera about everything from fashion to video games. They uploaded the videos to YouTube, attracting advertising sponsors, and, in a few cases, becoming millionaires in the process.
YouTube often places several ads on the same page as a video, and attracting millions of viewers has meant steady, growing income for video makers, who get 55% of ad revenue.
It's unclear how the commercial-free subscription will affect ad income, though YouTube Chief Business Officer Robert Kyncl said the "vast majority" of YouTube's subscription revenue will go to the YouTube Red content creators. Certainly, some creators will lose out on money from heavy viewers who might encounter lots of ads or be willing to pay more than $10 a month for a subscription.
With Red, YouTube also plans to create a new, subscriber-only slate of original shows and movies for its most popular video stars. The selected creators will be gambling that slicker content will broaden their viewership and fatten their paychecks.
Ask us about our FREE financial advice program:

Other Top Stories:
Technical Analysis Lesson 1 - Introduction
How I Made Over $30,000 a Year by Investing in Binary Options
Follow us and SHARE this story on Facebook: