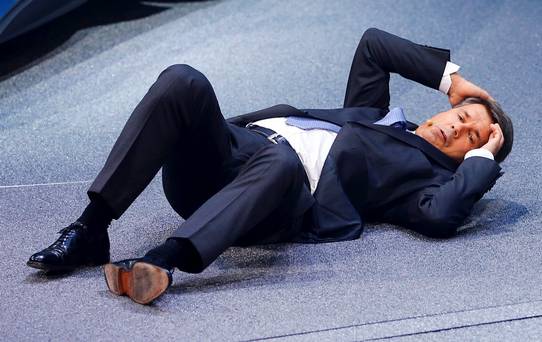 BMW CEO Harald Krüger collapsed at a presentation Tuesday during the media day at the Frankfurt Motor Show.
The 49-year-old was making his first major appearance as boss and fainted five minutes in to the company's news conference. He has been the company's CEO since May.
He was helped to his feet by two assistants and escorted from the stage in front of the assembled media. BMW said Krüger's health was "stable and he is recovering well."