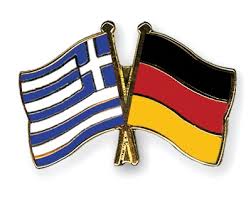 Angela Merkel – Chancellor of Germany is standing strong to help Greece solve the crisis. Merkel says that she does not want to see the Greek people suffer in the crisis after math. Despite her will to stand on Greece's side, she notes that Germany with other European countries are frustrated from Greece unable to reach a compromise.
Merkel declared that Berlin will negotiate with Greece until the very last minute in a desperate try to avert Greece from defaulting as Athens and its international creditors remain deadlocked over a for coming debt deal.
Peter Altmaier, Merkel's chief of staff, still believes that a deal is possible if Greece would present sensible reforms that can be accepted by the European community.
Despite being Greece's biggest creditor and the biggest contributor to the EU budget and the euro zone bailout fund, it seems like Germany at the help of Merkel are the ones who's trying hardest to reach an agreement that will in some way see Greece's interests in front of them.
Ask us about our FREE financial advice program:

Other Top Stories:
Technical Analysis Lesson 1 - Introduction
How I Made Over $30,000 a Year by Investing in Binary Options
Follow us and SHARE this story on Facebook: