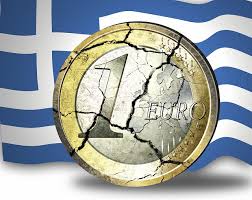 Finance Ministers are preparing for the worst scenario case as the Greece crisis comes to its crucial and final moments.
The latest meeting between Europe leaders today in Luxemburg didn't go well as no real progress achieved in the session. Moreover, the Antagonism of Greece's Prime Minister Tsipras towards Greece creditors is on the rise, while rejecting the compromise offered to him, as he accounts the terms of the deal as an austerity against Greece's interests.
The U.S are getting increasingly involved as Janet Yellen - The Chair of the Board of Governors of the Federal Reserve System, said that in a case of no agreement achieved, there is a potential of a serious effect on European and Worldwide financial markets outlook.
Ask us about our FREE financial advice program:

Other Top Stories:
Technical Analysis Lesson 1 - Introduction
This is how our trades look after the NFP announcement
How I Made Over $30,000 a Year by Investing in Binary Options
Follow us and SHARE this story on Facebook: