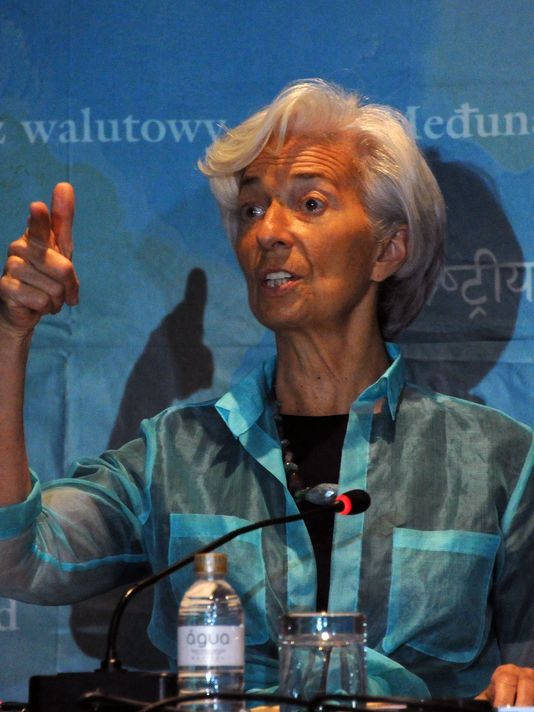 The Federal Reserve should wait until the first half of 2016 before raising interest rates because inflation remains too low and there are "significant uncertainties as to the future resilience of economic growth," the International Monetary Fund said Thursday in its annual review of the U.S. economy.
After the economy shrank in the first quarter, the agency also cut its forecast for U.S. growth this year to 2.5% from 3.1% in April.
The IMF's recommendation runs counter to Fed policymakers' public statements that the central bank probably will raise it benchmark rate this year. The rate has been near zero since the 2008 financial crisis.
"Inflation is not progressing at a rate that would warrant, without risk, a rate hike in the next few months," IMF Managing Director Christine Lagarde said at a news conference in Washington. "The economy will the better off with a rate hike in early 2016."
In its concluding statement of its consultation with the US, the IMF said, "There is a strong case for waiting to raise rates until there are more tangible signs of wage or price inflation than are currently evident." It said its recommendation was based on the current trajectory of economic growth and inflation.
"Raising rates too soon could trigger a greater than expected tightening of financial conditions or a bout of financial instability, causing the economy to stall," the agency added. "This would likely force the Fed to reverse direction, moving rates back down toward zero with potential costs to credibility."
Ask us about our FREE financial advice program:

Other Top Stories:
Technical Analysis Lesson 1 - Introduction
Technical Analysis Lesson 2 - The Basic Assumptions
How I Made Over $30,000 a Year by Investing in Binary Options
Follow us and SHARE this story on Facebook: