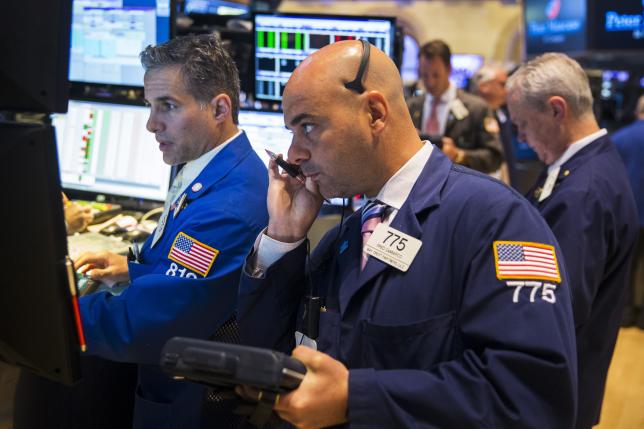 U.S. stocks were higher in early trading on Wednesday after data showed that the country's private sector added more jobs than expected in May and the European Central Bank left interest rates unchanged at record lows.
U.S. private employers added 201,000 jobs last month, a report by a payrolls processor ADP showed, higher than the 165,000 additions in April and economists' estimate of a gain of 200,000 for May.
The data is a precursor to the U.S. Labor Department's non-farm payrolls report on Friday, which includes both public and private-sector employment numbers.
"There was nothing disturbing in the numbers," said Mark Luschini, chief investment strategist at Janney Montgomery Scott in Philadelphia.
"The number is strong enough to create some sensitivity around the timing of a rate hike in the second half of the year."
The ECB's decision to leave rates unchanged was widely expected after the central bank cut rates to rock-bottom levels last September and said they had hit "the lower bound".
Ask us about our FREE financial advice program:

Other Top Stories:
Technical Analysis Lesson 1 - Introduction
Technical Analysis Lesson 2 - The Basic Assumptions
How I Made Over $30,000 a Year by Investing in Binary Options
Follow us and SHARE this story on Facebook: