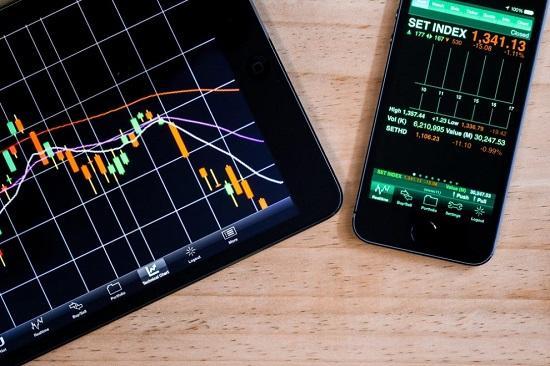 Are you one of the people who are quarantined at the moment? You might as well be. Millions of workers around the world are stuck at home, working or just self-isolating. This means that a lot of us are saving a bunch of time on commuting and can afford longer breaks between our daily tasks (shhh, don't let your bosses know). 
And the more free time we have, the more time we can spend trading. And if you are still in doubt about whether you should trade, here is the list of reasons to sway you in the right direction.
 
You have free time to fill.

So that you do not get lazy.

It is a great source of income.

It helps you stay in touch with the world.

It takes your mind off COVID-19.

It is great exercise for your brain.

Markets need your support.

You might need extra money for the future.

You get new information.

You might find a new passion here. 

1. You have free time to fill.
As I have already said, right now we are saving a lot of time. We do not need to commute and wake up early in the morning just to have breakfast before going to work. We can do that while already working. And that, if you are working at all right now. A lot of people are just staying at home waiting to go back to their offices. As a result, you have some free time. It is only natural to be struggling with it. But trading can take up a lot if not all of it. It is a lengthy process that will be more rewarding, the more time you are putting into trading now, the more rewarding it is going to be. 

2. So that you do not get lazy.
Let's face it – staying at home and being relaxed all the time has all the chances in the world to make you lazy. But, not with trading. The process is going to keep you on your toes. It is going to push you towards learning and having a daily routine just like you used to when you were working in the office. 
Remember – you will come back to working in the office sooner or later. And trading now will make it easier for you to face your daily tasks in the future. 

3. It is a great source of income.
Sure, sure. I can talk and talk about what a great tool trading is to keep you on your toes. But we all know why we are here. Trading will help you earn. A lot of people were sent home without any salary. This means that there are hundreds of thousands of people who are thinking of where they can earn something extra. And the answer is easy – in the markets. All they need is a good signals provider and they are all set. 

4. It helps you stay in touch with the world.
Markets reflect on everything that is happening in the world almost instantly. And while I am sure that you are reading up on coronavirus, you might miss other stuff happening all around. For that, you need to follow international news which might be tough to do if all you want to know is the number of sick people inside your country. But… When you are trading you look up the news to understand what the markets are going to do and how it is going to influence your favorite instruments. This way you are earning AND reading up on the news. Win-win!

5. It takes your mind off COVID-19.
Are you thinking "When is it all going to end?", "How scared should I be?", "Will I be affected?" all the time now? Well, it is the right way to go insane, I can tell you that much. But if you have traded at least once, then you know – it takes up your mind fully. You are reading the news, watching the charts, counting an appropriate stop loss and so on. You will simply have no time to think about anything else. 

6. It is great exercise for your brain.
Trading has always been one of the best ways to train your brain and your reaction. After all, trading is one of the top-multitasking activities. So, if you want to train your head and your skills while quarantining at home, trading is just for you. 

7. Markets need your support.
It is not only about you. Right now the markets are in a very tight spot. As you probably already know, for the last several weeks' selloffs are the main words that are dominating the markets. This means that the slipping assets might need support from investors and traders, so that not to fall off the radar completely. And even though it might be hard to find an instrument you would want to support, it will be worth it. Remember: "Buy low, sell high". Well, we might not see lower than this! 

8. You might need extra money for the future.
Even if you are one of the lucky ones who have kept their job AND their salary, then the money is not really your concern. You are staying indoors, cooking meals for yourself, do not spend money on gas and save up on to-go coffee. But the fact that the world is on pause right now doesn't mean that it is going to stay that way forever. Soon we are going to come back to normal (God, we hope so). And if you play your cards right, you can come back into the office with some hefty savings. Wouldn't that be nice? 
How can that be possible? You're right! Trading! 

9. You get new information.
If you started thinking about trading just now, then I have good news for you: you are going to have so much to learn! Patterns, platforms, brokers, signals, you name it! That'll keep you busy while you are self-isolating. 

10. You might find a new passion here. 
Some people spend their whole lives trying to find their passion. They are traveling the world and reading tons of books. And you might find it never without even leaving your room. Well, maybe to wash your hands. Trading can become a great hobby or might even open a new career opportunity for you. Try and you will fall in love with it with the first pip.