Today is not going to be an easy day for those trading USD/CAD couple. I mean, it wasn't easy for the entire week, but today we have to really watch out for the turbulence in a couple. That is right, today we are going to trade through reports and new information and that, as we all know by this point, is never an easy or a pleasant task.
So, for USD we are going to get Average Hourly Earnings m/m, Non-Farm Employment Change and Unemployment Rate.
Average Hourly Earnings m/m – a leading indicator of consumer inflation - when businesses pay more for labor the higher costs are usually passed on to the consumer;
Non-Farm Employment Change – job creation is an important leading indicator of consumer spending, which accounts for a majority of overall economic activity;
Employment Change, Unemployment Rate – the number of unemployed people is an important signal of overall economic health because consumer spending is highly correlated with labor-market conditions. Unemployment is also a major consideration for those steering the country's monetary policy;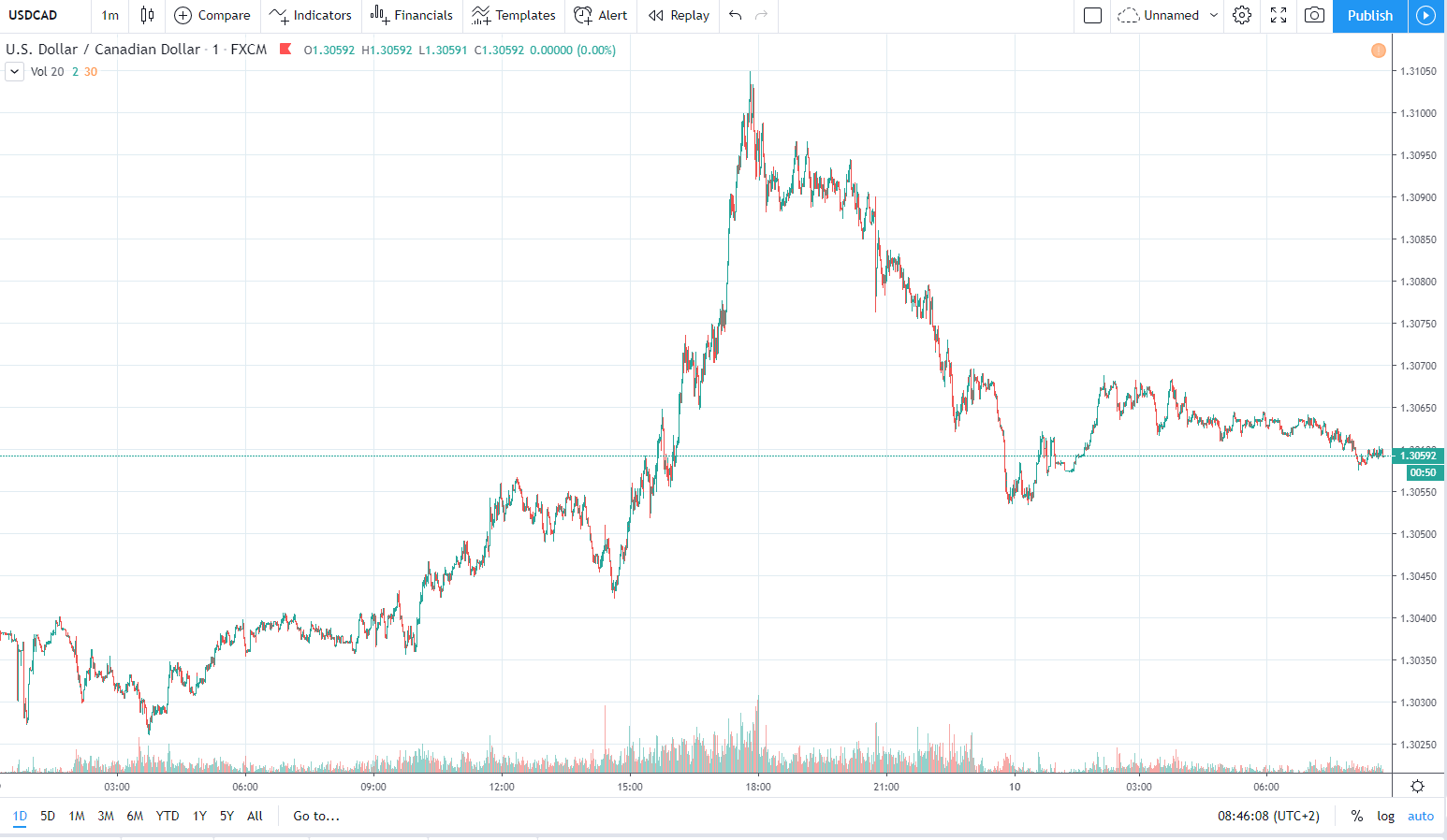 And so we can see that we are going to deal with unemployment levels in both of the courtiers. Giving us a taste of what the economy of both of the economic giants look like at the moment, we are also going to have to make the decision – do we want to trade the couple today? Well, we will have to wait for the numbers to see whether USD/CAD couple is going to be able to withstand the pressure.
USD/CAD is one of the most important and popular currencies in the markets. Surely, trading signals are going to be able to help you trade it.