HOW DID YOU LIKED THIS ARTICLE? - 1 is low 5 is high: 1 2 3 4 5
Just like it was in the beginning of the week, the situation doesn't change around USD. We are still waiting for the speech of Jerome Powell – head of US Treasury – in order to get an explanation on the state of current events. And the good thing here is that the speech is today already. Powell has the most influence on the performance of USD as he has control over the short-term interest rates. His speeches are always closely watched by traders and everyone who is interested in USD. And today is not going to be an exception. Especially given that the situation around USD is so unstable and so unclear that we simply want to understand what to expect from American currency.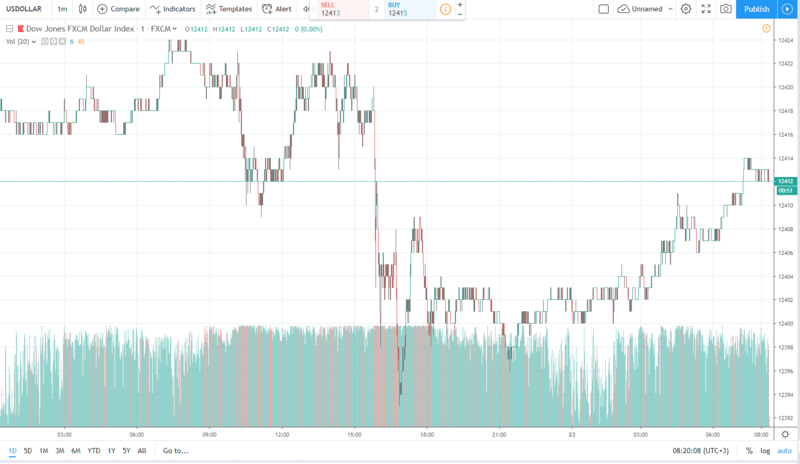 The speech is going to take place later today, so we have a whole day of USD-including trading ahead of us. And it seems that traders have already started to prepare for the worst possible scenarios. USD has fallen lower than it was expected meaning that a lot of other assets had the possibility to grow. With USD getting weaker we are going to be able to see pressure from euro and pound released – these two are not doing so well on their own and the growing greenback was not doing them any favors. Of course it is also possible that we are going to see a growing USD in which case it is scary to imagine what can happen with the currencies-rivals of the USD, weakened by the other circumstance.
Right now it is too unclear what is going to happen to USD in the nearest future, so we are better off sticking to trading signals for every trade.
HOW DID YOU LIKED THIS ARTICLE? - 1 is low 5 is high: 1 2 3 4 5