Looking at today's economic agenda it is easy to understand why I think that today is the day that markets are trying to remind us that it is summer – time for rest and fun and not for trading. There is nothing planned that could shake up our trading. No reports or news releases, no interesting meetings, no international business to be done – just a couple of minor reports that are not going to have crucial effect on trading in the market. But, unfortunately that doesn't mean that we are going to see smooth sailing from here on. Unfortunately, today is the day when we are reminded about intermarket correlation – the connection between CAD and oil to be exact.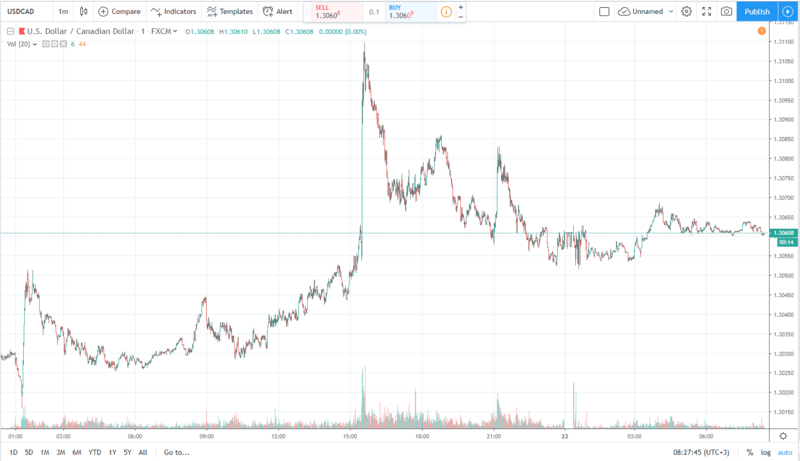 Oil is gaining price right now. The crude is climbing to the highest point in months all because of political turmoil surrounding Iran – one of the major oil producers in the world. Simultaneously with that we are faces with uncertainty surrounding USD and the future of its rates. All of this and traders' unwillingness to face too many troubles are making it hard for us to trade USD/CAD today as we simply have too many factors that we have to bare in mind.
It is very easy to understand why I think that oil prices are not going to stop the growth – just read latest news and find out what the triggers for the growth were – and it would be so simple to trade USD/CAD if it weren't for the strength of USD. CAD is squished between the two and as a result we are faced with the current performance of the market and of the couple. What is going to happen next? Only time will tell.
Time and trading signals.