Today we are talking not about EUR/USD couple but about GBP/USD couple. Weak greenback has been the ground for the growth of the couple in the last 24 hours just like with EUR/USD but it seems that the situation may changes thorough the day today. We are waiting for 5 major reports and 2 medium reports meaning that the information we are going to see and hear today is going to influence our GBP/USD trading a lot. We are going to see retail sales report and official bank rate. We are also going to see monetary policy summary and voting of MPC Official Bank as well as hear the head of Bonk of England speak about all the info and all the possible changes. And even though there are too many reports to dive into the explanation of each of them now, one thing is clear without any explanation – we are going to see a lot of changes today.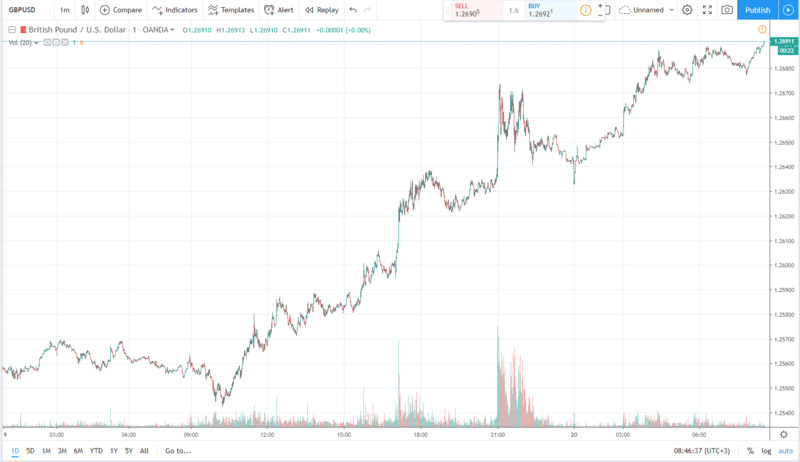 Right now the uptrend is so strong because of the declining dollar that it seems that no amount of bad information and data are going to spoil it. But that is in fact not true. It is very easy to make GBP go off the rails right now. With the situation around the position of Prime Minister as well as Brexit being frozen, the whole construction is very easy to knock down. Every bit of the information counts and we are to be very careful when trading GBP/USD today.
And yes, the more info we are getting, the better it is to use trading signals for every trade.