Whatever we want to believe and see but it is pretty impossible to escape USD economic data no matter what currency you trade. After all USD being the most frequent participant of trading has influence on even the most stable pairings. That is why even USD/CHF cannot escape the falls or at least unstable performance. Swiss franc is notoriously known and loved for its stability. And why shouldn't it be stable? There is no news from the country. Plus, Switzerland never participates in any conflicts. That helps traders be sure in Swiss franc.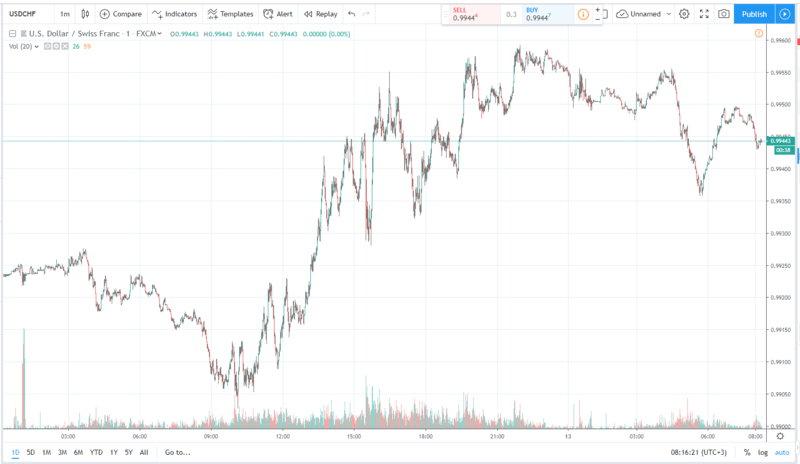 But constantly jumping USD is making the couple very volatile. Plus, the performance of the couple today might be a little bit jumpier because of the conference held by Swiss National Bank. This conference is held two times a year and is connected to interest rates of the country. The conference consists of two parts one of which is Q&A. And it is these unscripted answers which can lead to a serious volatility of the couple.
USD/CHF doesn't really get in the circle of our attention that often and that is why we can't make the analysis of the state of CHF as deep as we would like to. Right now trading signals are going to really help us make head or tails of the situation.