Both USD and CAD are waiting for the major reports to come out today and I have to say – that is going to add unwelcome flavor to our trading the couple today. First of all, the couple has been declining for the whole week. Second, right now USD/CAD is aiming to hit the lowest point since April 23. And even though the performance of USD/CAD attracts traders only now. Why? Well because Canadian employment data is about to hit the markets. In case the data is good and CAD is going to see more power and more support the couple is going to keep on falling lower and lower. The worse the data is going to be on the other hand, the higher the couple is going to surge as CAD is going to become weaker and weaker against the greenback. But the situation is made more complicated by the fact that USD is also waiting for several reports. And unemployment rate is one of them as well.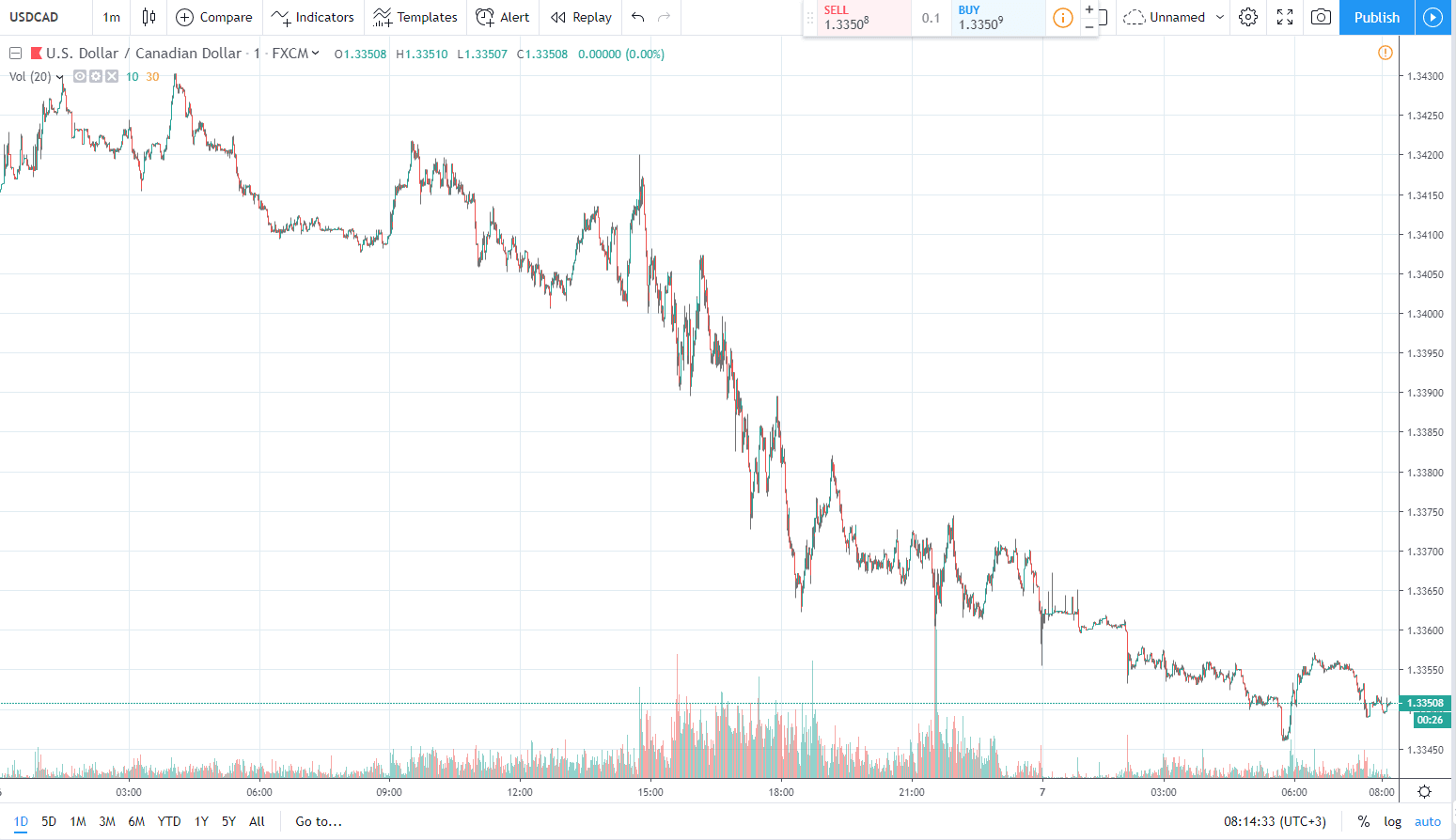 So it is fair to say that today we are going to be facing the battle of the giants. We are looking at the chart and the only thing coming to mind is – which currency is going to be stronger? Which currency is going to see better report and where is this going to take the chart? The situation is not as cut out as we would like it to be so all we can do is wait at this point.
Wait and use trading signals to be sure of what we have to do at every given moment.