---
We at toolstrades are doing our best to provide the best service that we possibly can. And we are very humbled when we see that our users really enjoy what we are trying to do.
Several of our users have left positive reviews on one of the international websites which only makes us want to be better even more.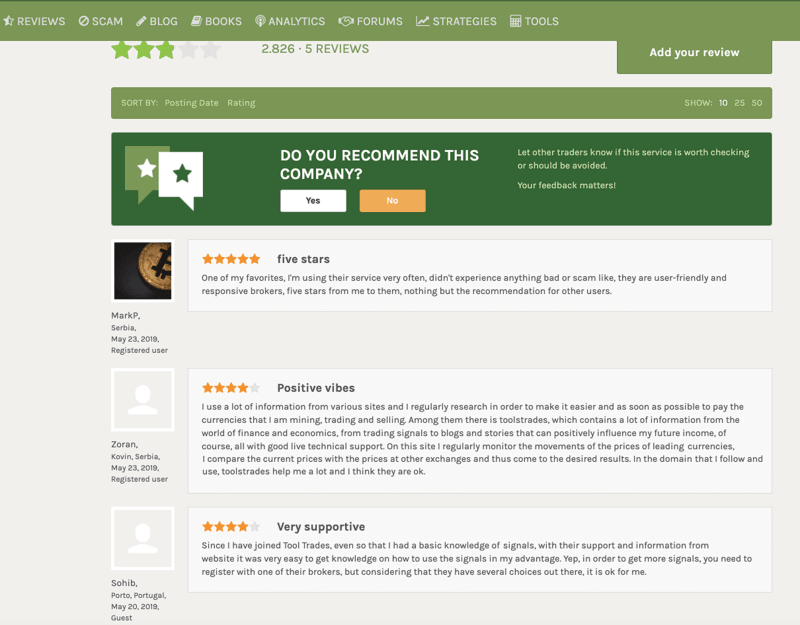 Some of the users leave testimonials directly with our agents in the chat window. Some of you are sending your approval of our services to our email address. And some of you are going out of your way to let others know – we are trustworthy and working.
And we are eternally grateful to you for that.
Be sure that we are developing and no amount of praise and good testimonials are going to make us think that we are enough. We are always going to improve and make your trading experience better and more profitable.
Those who want to find out how our service works can talk to our agents right now. Those who are already using our services and just want to be more profitable can ask our agents how they can join our PRO CLUB membership which offers a lot of perks and will triple your earnings.
Please, do not hesitate to tell us what you think, be it the report of your trading results or your suggestions of how we can become better, we value the opinion of our users!
Again, we thank you for your opinion especially when it is this good!
We work to make your trading better!
The team of toolstrades.