What is GDP? Essentially it is an indicator that explains us how strong the economy of the country is. The higher it is, the better the condition of economy is, the stronger the national currency is. And right now we are turning our attention towards Canada – a country that is going to publish its GDP numbers today. What will that give us? Well. Given instability in oil prices traders around the world are going that Canada is going to show good GDP numbers which is going to strengthen CAD in the long run. Although the performance of the chart is more than satisfactory right now.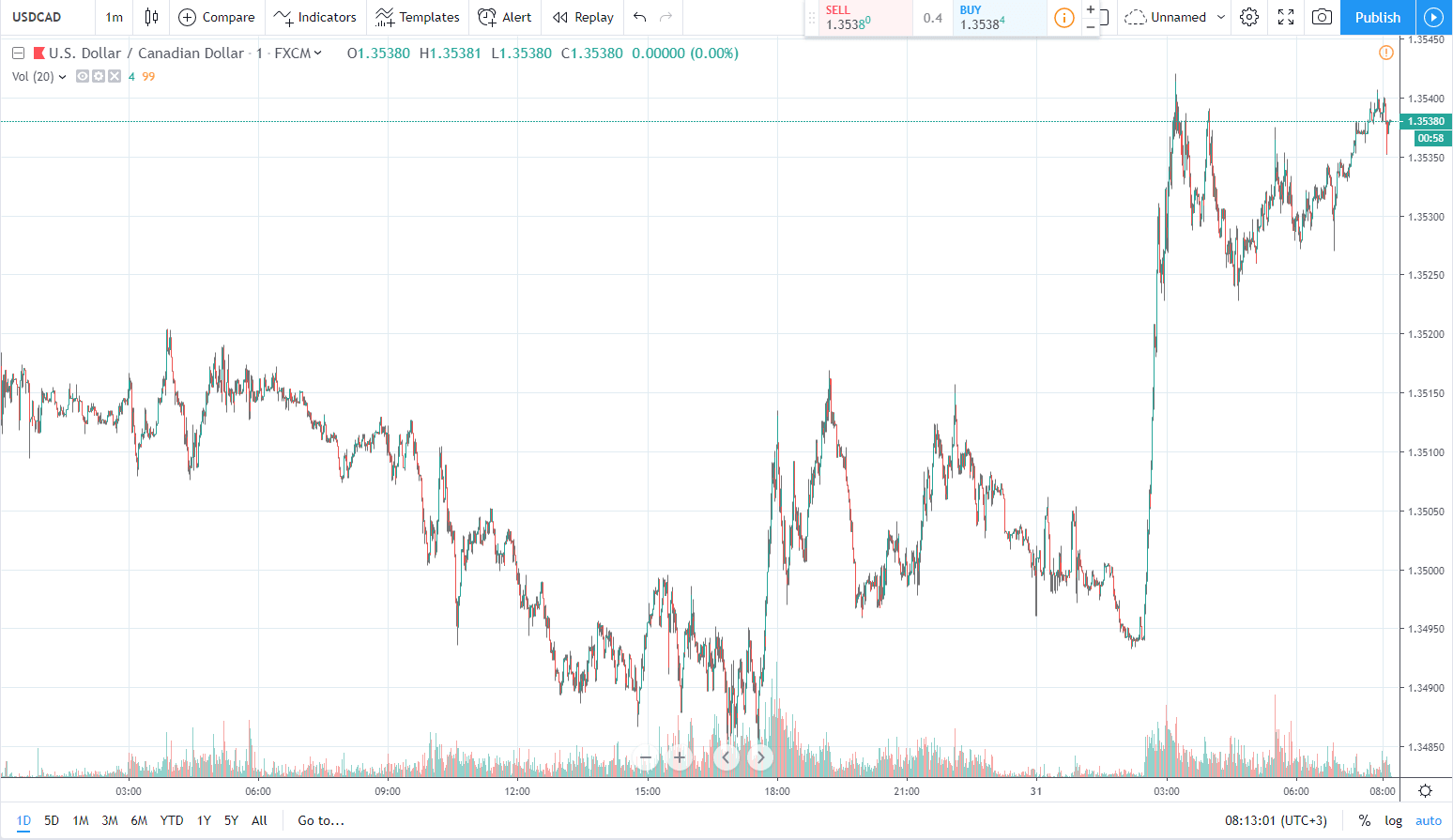 That is exactly the growth that we were hoping to see. Perfect for the end-of-the-week trading. USD/CAD has grown by more than 0.3 percent which is a pretty big jump for the chart that has been letting us down for the most part. Of course the growth of the chart is bad news for CAD itself because the growth of the chart means that CAD is actually losing price.
Even though we as traders are looking for the possibility to earn and one of the currencies getting pushed down is just mundane for us. Trading signals are going to help us make sense of what is going on and how deal with the situation that can change at any minute.