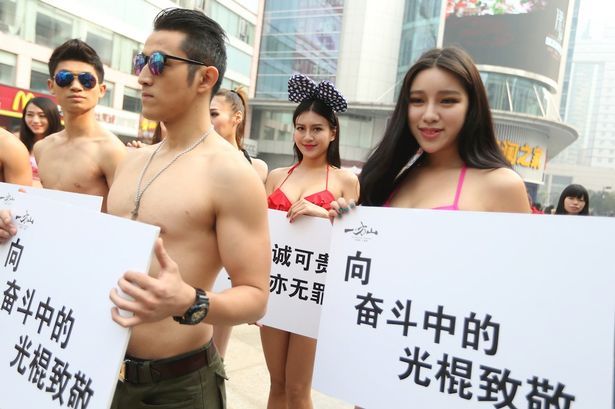 China's online shoppers spent billions today, smashing records on "Singles' Day."
The annual online shopping festival, the Chinese version of "Cyber Monday" is the biggest single day of shopping anywhere in the world.
Within the first eight minutes, customers had spent $1 billion on Alibaba's popular shopping platforms, Taobao and Tmall. By 12:32 p.m. in China, gross merchandise volume settled through its payment service, Alipay, topped $9.3 billion, breaking last year's tally.
Numbers climbed rapidly as shoppers bought refrigerators, dresses, purses, groceries and more. Sales on this day beats Black Friday and Cyber Monday sales in the U.S.
Singles' Day in China began as a clever counter to Valentine's Day. It takes place each year on Nov. 11 -- or 11/11, which represents four single people. Originally, lonely singles were encouraged to pamper and spoil themselves and other single friends by going shopping for gifts. Now, it's morphed into a crazy shopping bonanza that rakes in tons of cash for brands and retailers, both big and small.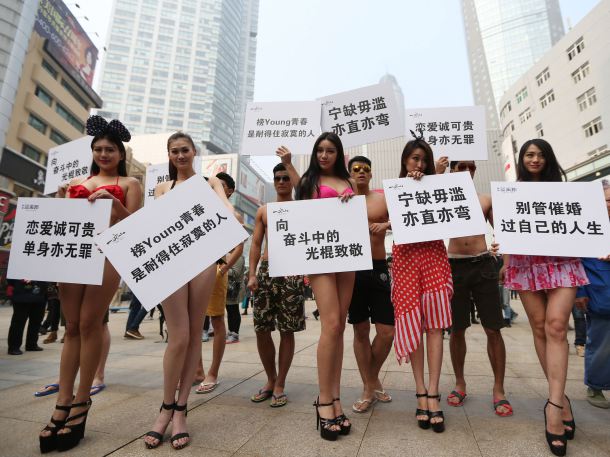 This year's blowout featured more than six million products from 40,000 merchants and 30,000 brands from 25 countries on Alibaba's shopping platforms. Other online platforms, such as JD.com (JD), also got in on the game, with international brands and retailers, including Macy's, Costco, Apple and Nike, offering deals on everything from sneakers to smartphones.
The 24-hour sale is expected to generate 760 million packages for delivery, 40% more than last year, China's postal bureau estimated. Many delivery services hired thousands of temporary workers to ease the burden.
Huge signs advertising promotions started popping up last month. Some shoppers prepared themselves in advance to make sure they could get their hands on the best deals.
Shoppers weren't the only ones competing for the goods. China's e-commerce firms also gear up for the big day, and compete with each other over final sales amounts.
Ask us about our FREE financial advice program:

Other Top Stories:
Technical Analysis Lesson 1 - Introduction
How I Made Over $30,000 a Year by Investing in Binary Options
Follow us and SHARE this story on Facebook: