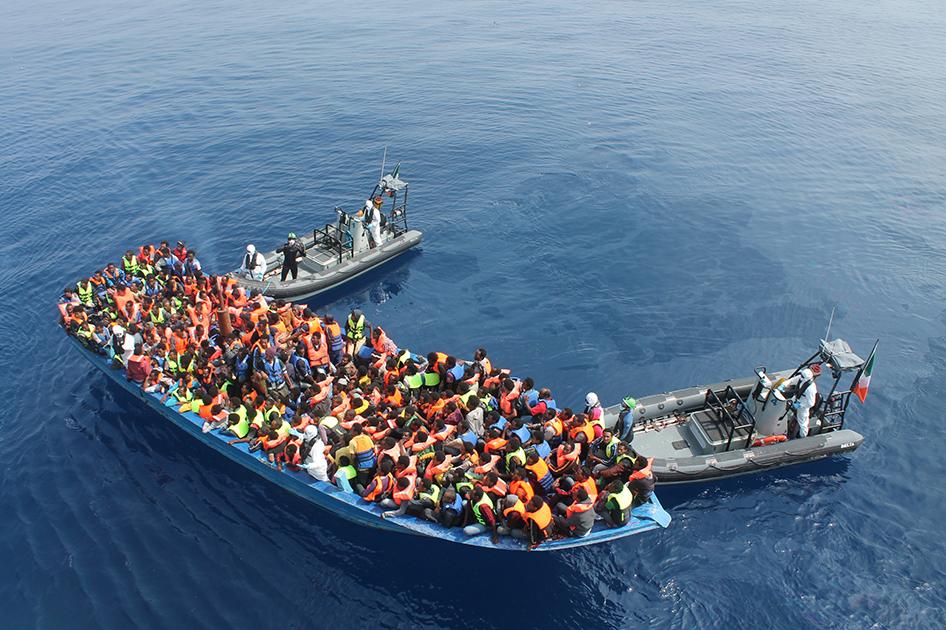 Europe predicts massive wave of refugees will keep on flowing to the continent.
The European Union is predicting that 3 million more migrants could arrive in the 28-nation bloc by the end of next year, with the refugee emergency already providing a serious test of EU capacities to provide shelter and welcome the new people.
More than 700,000 people have come to Europe seeking sanctuary or jobs so far this year, overwhelming reception centers and border authorities.
EU autumn economic forecasts released on Thursday show that based on current migrant entries and a "technical assumption" about future flows, arrival rates are unlikely to slow before 2017.
The EU's executive Commission said that "overall, an additional 3 million persons is assumed to arrive in the EU over the forecast period."
The Commission says the refugee crisis has resulted in additional government spending but that it could have a small, positive impact on European economies within a few years.
However the EU said the real impact on national budgets is difficult to predict, given a lack of complete and reliable data about exactly who is arriving in the bloc and whether they are staying.
Most people are arriving in Europe through Italy and Greece, while Hungary and Austria have been affected by heavy migrant flows. Germany and Sweden are also feeling the impact.
Those nations, among others, want the EU to apply its budget rules with flexibility, taking into account Europe's biggest refugee emergency in well over half a century.
The Commission said Thursday that Sweden, which has the highest share of refugees per capita, is likely to feel the economic impact most, perhaps 0.5 percent of its gross domestic product this year.
Other hard-hit migrant transit and destination countries are likely to see an impact of 0.2 percent of their GDPs in 2015. While acknowledging the potential short-term impact, the Commission did not clearly state whether it would be flexible on budget policy.
However a senior EU official said on Wednesday that some flexibility might be allowed "taking into account well-specified costs and for a limited period of time."
"This has been an asymmetrical shock for some member states," said the official, briefing reporters on condition that he not be named.
As long as any help is "one-off, short-term," members of the euro single currency bloc would agree to it, he said.
Ask us about our FREE financial advice program:

Other Top Stories:
Technical Analysis Lesson 1 - Introduction
How I Made Over $30,000 a Year by Investing in Binary Options
Follow us and SHARE this story on Facebook: