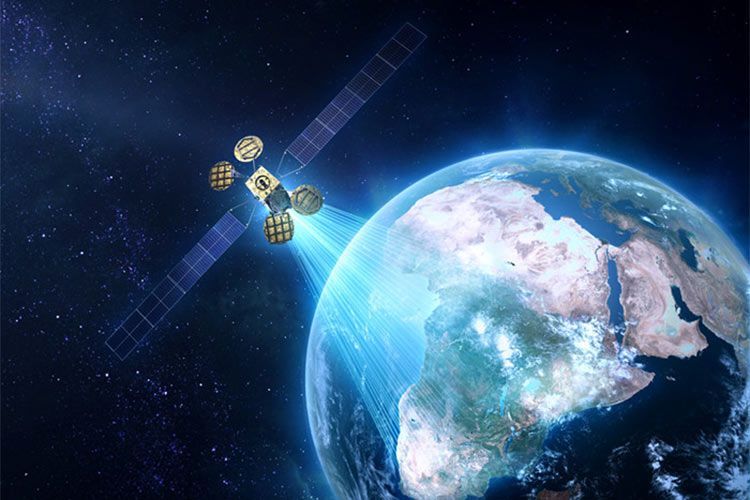 As part of its Internet.org initiative, Facebook is partnering with France's Eutelsat Communications to use satellite technology to make Internet accessible to more users in Africa.
Eutelsat press release said: "Under a multi-year agreement with Spacecom, the two companies will utilize the entire broadband payload on the future AMOS-6 satellite and will build a dedicated system comprising satellite capacity, gateways and terminals.
The project is scheduled to begin in the second half of 2016 and will cover west, east and southern Africa. Internet via satellite is one of the many ways which Facebook is exploring to make the Internet reach more users under its controversial Internet.org initiative.
"We believe that satellites will play an important role in addressing the significant barriers that exist in connecting the people of Africa," said Chris Daniels, VP of Internet.org.
Facebook is also testing a solar-powered drone with a wingspan as big as a Boeing 737 that will use lasers to send Internet signals to stations on the ground.
The project is part of a broader Facebook effort that also contemplates using satellites and other high-tech gear to deliver Internet service to hundreds of millions of people living in regions too remote for conventional broadband networks.
CEO Mark Zuckerberg has acknowledged Facebook's business will benefit in the long run if more people gain Internet access, but he says the effort isn't driven by profit-seeking. Instead, he has said it's based on the conviction that Internet service can bring a variety of economic and social benefits to developing nations.
Ask us about our FREE financial advice program:

Other Top Stories:
Technical Analysis Lesson 1 - Introduction
How I Made Over $30,000 a Year by Investing in Binary Options
Follow us and SHARE this story on Facebook: