This is how the EUR/USD looked like just minutes after the NFP Announcement.
As you can see, the bad data released by the U.S Bureau of Labor Statistics caused the USD to drop and as a result the EUR/USD to move high up.
Our estimate for the EUR/USD is right at the moment and if nothing suprising will happen, should win by its Expiry Time.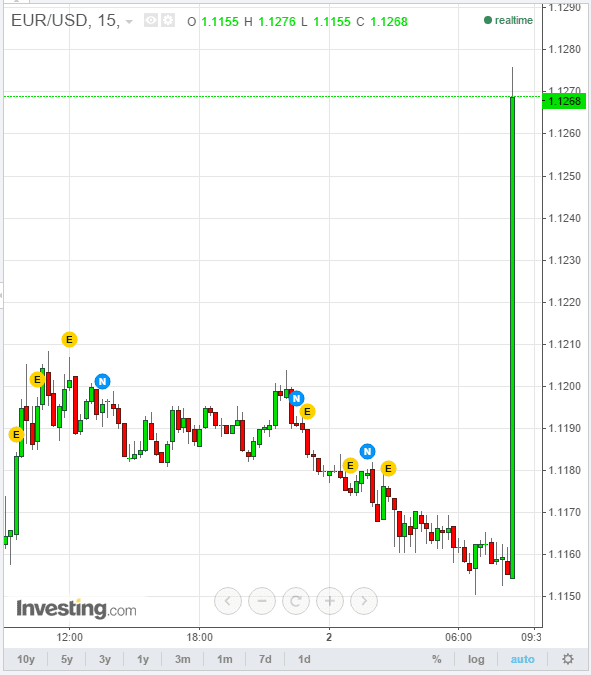 Ask us about our FREE financial advice program:

Other Top Stories:
Technical Analysis Lesson 1 - Introduction
How I Made Over $30,000 a Year by Investing in Binary Options
Follow us and SHARE this story on Facebook: