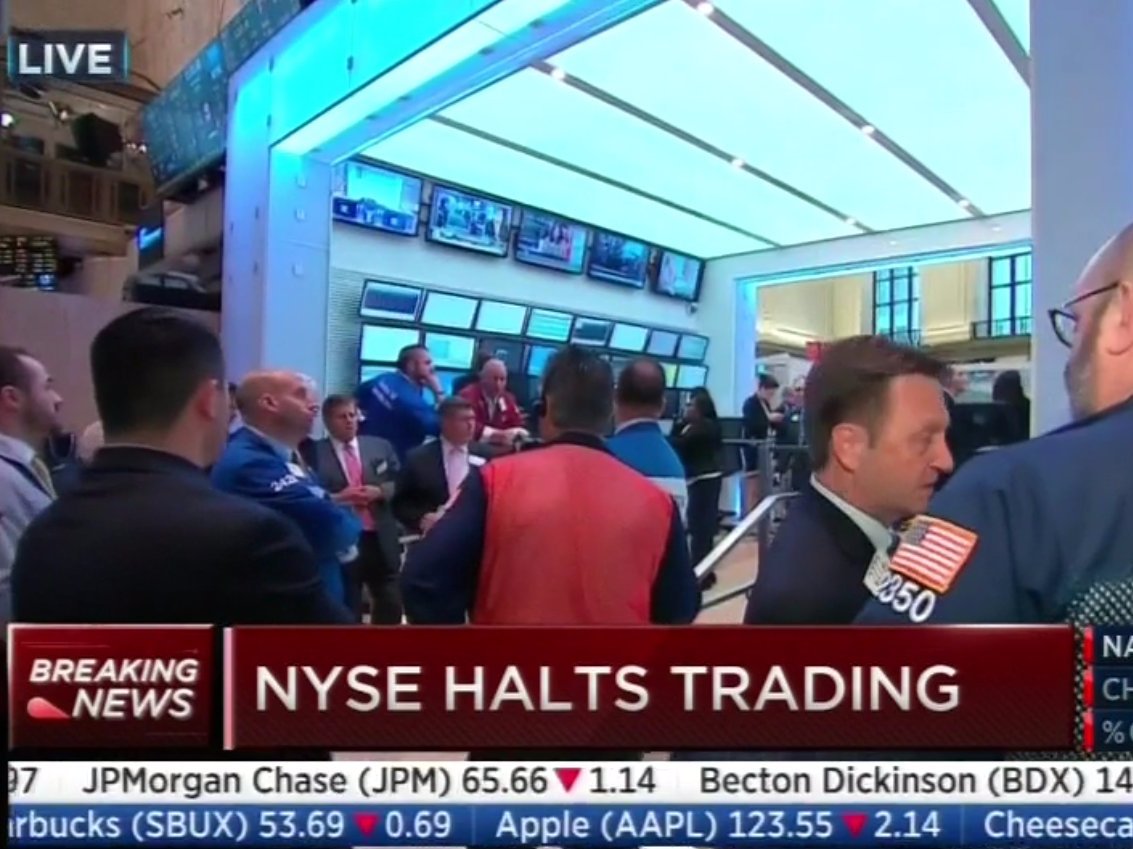 Trading was halted at the New York Stock Exchange on Wednesday morning.
The latest from the NYSE is that all symbols are not trading. "Additional information will follow as soon as possible," the NYSE's website says.
According to CNBC, the halt started at 11:32 a.m. ET and was triggered by "technical issues."
Latest signals got sent before this unexpected halt, due to that - results of evening trade may vary.
We do not recommend to trade as long as the market is in pause.
Ask us about our FREE financial advice program:

Other Top Stories:
Technical Analysis Lesson 1 - Introduction
How I Made Over $30,000 a Year by Investing in Binary Options
Follow us and SHARE this story on Facebook: