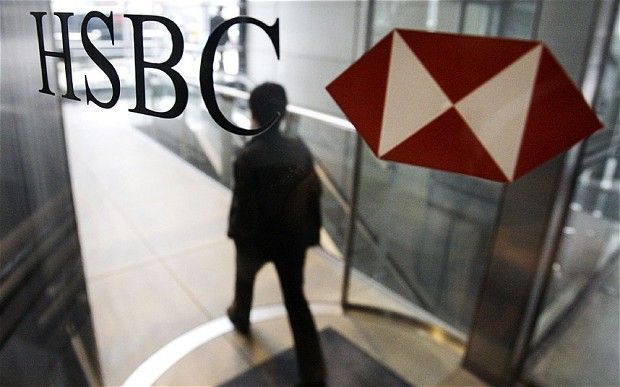 Europe's largest bank HSBC Holdings Plc plans to reduce full-time employees by 22,000 to 25,000. Chief Executive Officer Stuart Gulliver seeks to cut annual costs by about $5 billion to restore profit growth.
Banking giant HSBC is to cut 22,000 to 25,000 jobs globally -- and shed an equal number of positions through the sale of units in Brazil and Turkey -- as it seeks to make savings of $4.5 to $5 billion annually within two years.
The losses, which include 7,000 to 8,000 employees in the United Kingdom, amount to about 10% of the bank's full time workforce. The bank said a number of the roles could go through attrition.
HSBC said it intends to sell its operations in Turkey and Brazil, but still plans to maintain a "modest" presence in the latter country to serve about 300 big corporate clients. The sale will reduce the bank's headcount by a further 25,000.
The bank also announced Tuesday that it plans to move 5,000 roles from high cost locations to low cost locations.
HSBC also said it plans to set up a broad ring-fenced bank in the United Kingdom, after announcing last month that it was considering moving its headquarters from London as it faces more regulatory scrutiny and higher taxes in the U.K.
Ask us about our FREE financial advice program:

Other Top Stories:
Technical Analysis Lesson 1 - Introduction
Technical Analysis Lesson 2 - The Basic Assumptions
How I Made Over $30,000 a Year by Investing in Binary Options
Follow us and SHARE this story on Facebook: