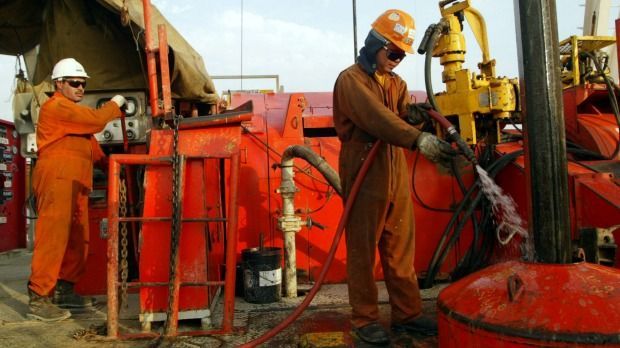 The price of Brent oil fell almost 1 per cent on Monday to about $US65 a barrel, tempering a rally that saw oil prices climb ahead of the Organisation of Petroleum Exporting Countries meeting on Friday.
The price has steadily climbed from a six-year low of $US46 a barrel in January, when a global supply glut meant that Australian consumers briefly enjoyed petrol prices as low as $1 a litre. Since then, the commodity has experienced a "relief rally", due to increasing expectation of a slowdown in supply from the United States, ANZ head of commodities, Mark Pervan said.
"There seems to be growing expectation that the lower prices are having the effect [OPEC] is looking for, and that's supply discipline in the US," he said.
OPEC, which accounts for 40 per cent of the world's oil supply, has stubbornly refused to cut production despite the glut. Saudi Arabia is reportedly pumping 10.25 million barrels a day, while OPEC increased its output target by 67,000 barrels to 31.57 million a day in May.
Analysts are widely expecting OPEC to maintain its current output, when it meets in Vienna at the end of the week.
"I'd be surprised if they do move on supply," Mr Pervan said.
"Their concern right now is of losing market share and the last thing they want to do is pull back on supply unless prices come under control."
Morgan Stanley analyst, Stuart Baker said the bank's position on an oil price recovery was "constructive" and fundamentals were improving with supply starting to plateau on rising demand.
"We're not super bulls but we're not bears, we don't think it's going to settle under $US60 for a long period, you can't replace current production at those prices," he said.
"Oil prices are going to have to gravitate higher."
Ask us about our FREE financial advice program:

Other Top Stories:
Technical Analysis Lesson 1 - Introduction
Technical Analysis Lesson 2 - The Basic Assumptions
How I Made Over $30,000 a Year by Investing in Binary Options
Follow us and SHARE this story on Facebook: