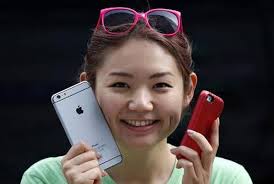 Apple sold 61.2m iPhones in first three months of 2015, reporting revenues of $58bn as strong sales from China propelled the tech company to another record quarter.
The Californian tech giant was aided by strong sales of the new iPhone 6 and the larger iPhone 6 Plus in China during February's Chinese New Year. Analysts polled by Bloomberg had expected Apple to sell 58.1m iPhones and for the company to report revenues of $56bn. The number far exceeded the 43.7m iPhones that Apple sold in the same period a year ago.
Revenue from China rose 71% to $16.82bn. That compares with $21.3bn in the Americas region, which was up 19%. Tim Cook, Apple's chief executive, has previously predicted that China will become Apple's largest market.
"We are thrilled by the continued strength of iPhone, Mac and the App Store, which drove our best March quarter results ever," said Cook, announcing the company's latest quarterly results after US stock markets had closed. "We're seeing a higher rate of people switching to iPhone than we've experienced in previous cycles, and we're off to an exciting start to the June quarter with the launch of Apple Watch."
On a call with analysts Cook said the company had an "incredible quarter" in China driven in large part by iPhone sales. Sales of Macs rose 31% in China. Cook said the company had benefitted from an expansion its physical retail and online presence in the country.
"I've never seen as many people coming into the middle class as I have in China and that is where the bulk of our sales are going," he said.
With a net operating profit of $13.6bn, a 33% increase, the only fly in the ointment is the continued decline of iPad sales, off year-over-year for the second quarter running as smartphones with larger screens – including the 6 Plus – become more widely adopted.
Ask us about our FREE financial advice program: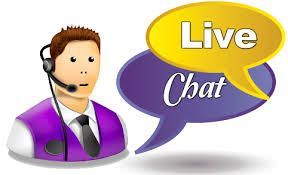 Other top stories:
6 Top Reasons Traders Fail - Why You Need Signals
All Your Brokers and Signals in 1 Place - Binary Trade Center
How I Made Over $30,000 a Year by Investing in Binary Options
Follow us and SHARE this story on Facebook: