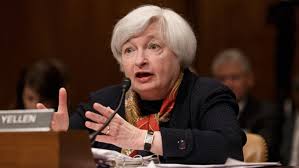 Janet Yellen will enter the lion's den this week.
For the first time since becoming head of the U.S. central bank last February, Yellen will confront a Congress that's controlled by Republicans in both the House and the Senate.
It's not exactly Yellen's first rodeo -- the 68-year-old Fed chair has had plenty of practice being in the hot seat, having endured numerous hours-long congressional hearings and nationally televised Fed press conferences in her first year on the job.
But her Hill appearances this week comes at a critical juncture for the economic recovery, and her answers to lawmakers' questions -- particularly those that address the issue of when the Fed plans to hike interest rates -- will come under heightened scrutiny.
Her back-to-back testimonies also come as congressional criticism of the Fed -- particularly from Republican lawmakers -- has noticeably intensified in recent years. With Republicans now setting the agenda in both chambers of Congress, Fed watchers are anticipating plenty of sparks to fly.
"Recent criticisms of the Fed have come mainly from Republicans," said Alan Blinder, former vice chairman of the Federal Reserve board. "With a Republican majority on the Senate Banking Committee, and an even bigger majority in the House, it seems a reasonable guess that Chair Yellen might face some tough questioning."
On Tuesday, Yellen will face members of the Senate Banking Committee led by the panel's new chairman, Republican Sen. Richard Shelby. The veteran Alabama senator has long been a vocal critic of the Fed's policies and voted against Yellen's nomination for Fed chair, citing concerns that the central bank had become the an out-of-control enabler of U.S. debt.
"He is deeply skeptical of the Fed's performance, particularly on regulation and supervision of big financial institutions," said Sarah Binder, a senior fellow at the Brookings Institution who studies the Fed's relationship with Congress.
Things won't get any easier for Yellen later in the week, when she faces a much larger -- and typically more combative -- group of lawmakers in the House Financial Services Committee.
Ask us about our FREE signals program: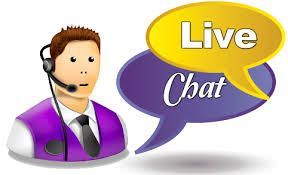 Other top stories:
All Your Brokers and Signals in 1 Place - Binary Trade Center
Countless Already Joined and Made a Profit - What About You?
How I Made Over $30,000 a Year by Investing in Binary Options
Follow us and SHARE this story on Facebook/Twitter: