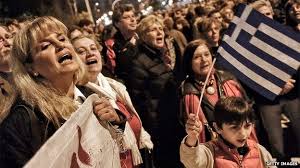 Greece formally requested a six-month extension to its euro zone loan agreement on Thursday as it races to avoid running out of cash within weeks and overcome resistance from skeptical partners led by Germany.
With its EU/IMF bailout program due to expire in little more than a week, the government of leftist Prime Minister Alexis Tsipras urgently needs to secure a financial lifeline to keep the country afloat beyond late March.
Specifically, Athens asked for an extension to its so-called "Master Financial Assistance Facility Agreement" with the euro zone, the official told Reuters. However, Greece is proposing that the terms are different from its current bailout obligations, the official said.
Jeroen Dijsselbloem, chairman of the Eurogroup of finance ministers of the currency area, confirmed the news, tweeting: "Received Greek request for six-month extension." He gave no further details.
The request boosted hopes for a last minute compromise to avert a Greek bankruptcy and exit from the euro zone however it was not clear if the proposal would be acceptable to euro zone partners who insist Athens comply with all bailout terms.
Senior euro zone officials were due to hold a teleconference later on Thursday to discuss the Greek application. If they are satisfied, then Eurogroup finance ministers will hold a conference call on Friday to conclude an agreement, euro zone sources said.
The wording chosen could help satisfy at least some of the concerns that have held up agreement over the past two weeks, allowing Athens to avoid saying it is extending the current program that it opposes while creditors can avoid accepting a "loan agreement" without strings attached.
However, crucial details remain to be clarified on fiscal targets, labor market reforms, privatizations and other measures due to be implemented under the existing program.
Government spokesman Gabriel Sakellaridis dismissed a German newspaper report that Athens was under pressure to impose capital controls, telling Reuters that such a scenario "had no bearing on reality".
An ECB spokeswoman also denied the Frankfurter Allgemeine Zeitung report, saying there had been no discussion of capital controls at a meeting of the central bank's governing council on Wednesday, which slightly raised the limit on emergency lending to Greek banks.
Ask us about our FREE signals program: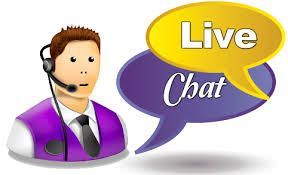 Other top stories:
All Your Brokers and Signals in 1 Place - Binary Trade Center
Countless Already Joined and Made a Profit - What About You?
How I Made Over $30,000 a Year by Investing in Binary Options
Follow us and SHARE this story on Facebook/Twitter: