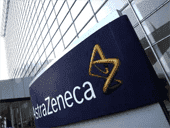 (may 25, 2014) The United Kingdom's opposition Labour party made a call last Sunday for an inquiry into the proposed takeover of British firm AstraZeneca by United States drug company, Pfizer. The party accused the government of "cheerleading" for a deal. The British pharmaceutical company AstraZeneca rejected a 63 billion pound ($106 billion) bid from Pfizer on friday, but the U.S.
company is expected to renew its efforts to acquire the U.K.'s 2nd largest pharmaceutical outfit. Although the British government has had talks with both AstraZeneca & Pfizer, it has firmly stated it has no intention whatsoever of intervening in the deal & considers it a business exclusively for the companies' boards & shareholders.
But just a year away before national election, which recent polls reveal that the opposition Labour party would win if the vote were held now, the prevailing sentiments emphasize the high political and also the financial stakes.
All party leaders would want to be recorded as protecting the nation's interests while avoiding nationalistic rhetoric which may spook other overseas investment in the future.
Ministers from the present 2-party coalition have been putting pressures on Pfizer over jobs & continued investment in research & development facilities in the U.K. On Friday, the Prime minister's office said it was considering affirmations from Pfizer Chief Executive, Ian Read.
A notable British social commentator said the government's approach so far is tantamount to cheerleading for Pfizer's bid.
The centre-right Conservative party has commended the potential takeover, saying it is a success for the finance minister, George Osborne, in attracting foreign companies to the country by nurturing a favourable tax and regulatory environment.
However for the centre-left Labour, the request for government intervention to support national interests is the latest step to take on big businesses in the name of protecting voters.
Analysts, economists and many business lobby groups have all expressed concern over the opposition's hands-on approach to markets, while the government has labelled the party "anti-business". Meanwhile latest opinion polls show Labour has 36 % of the public vote, a 3 % point lead over the ruling Conservatives.
In 2014 the opposition party wiped billions off the share values of major energy firms by revealing that it would freeze electricity prices for 20 months if it finally gets power, & has since launched similar campaigns to shake up the water industries and the banking sector.