As we have already told our users, we have a new design and several new features on our web site, which can make the experience of getting trading signals and trading even more pleasurable and filled with more knowledge and fun.

For example, there is a new page with platform reviews.



By clicking on the "Reviews" button, one can see that we have 3 major categories, from which to choose.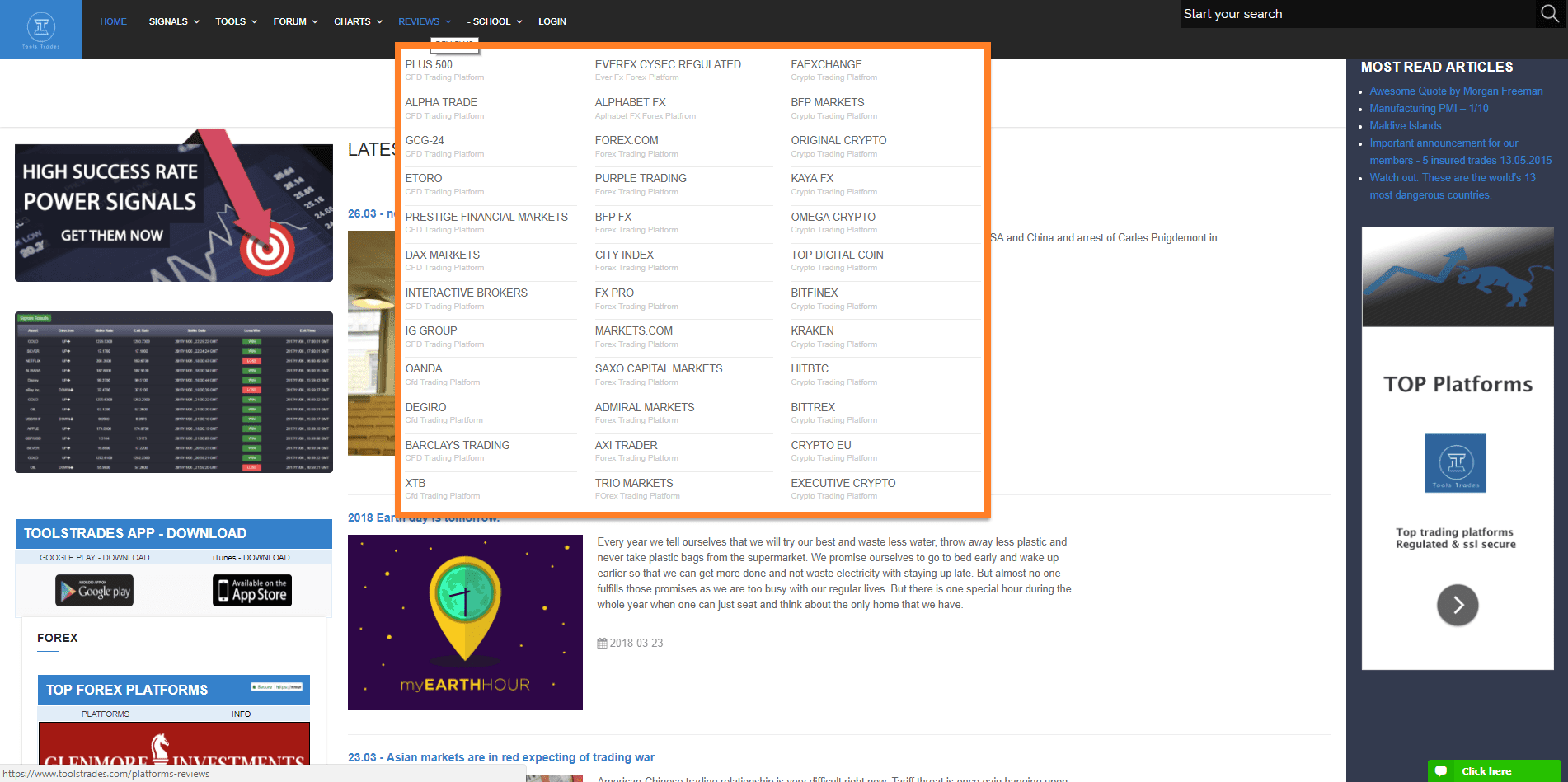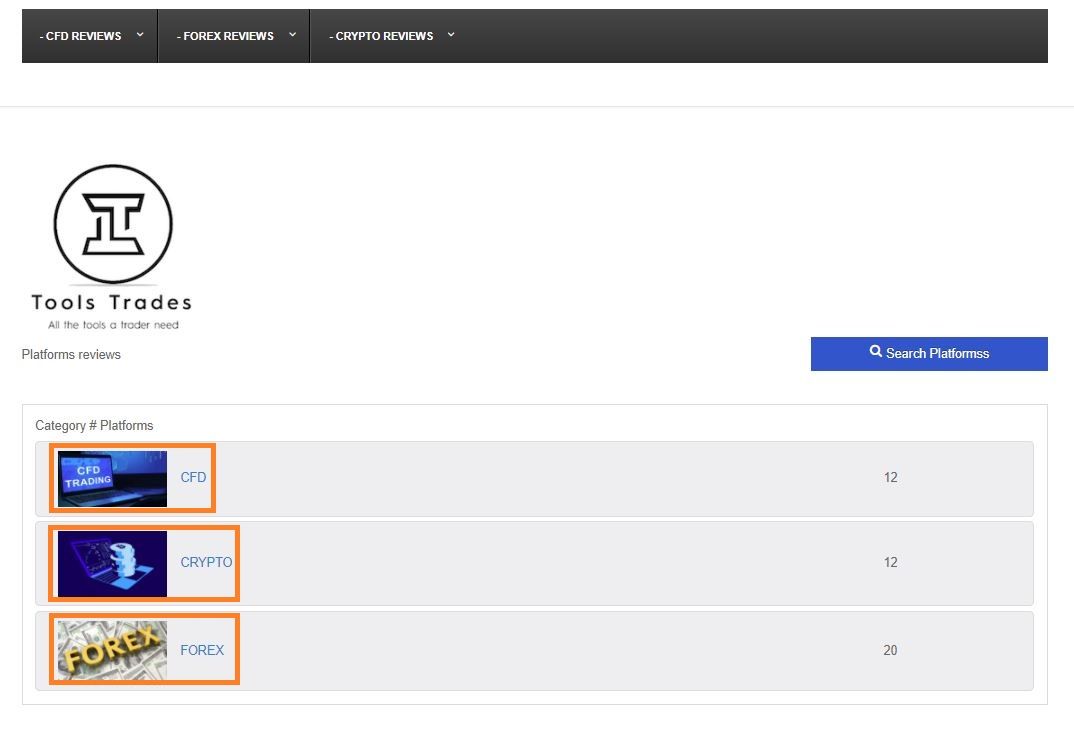 Mind, that these platforms are not there because we are partners with all of them. Recommended platforms can be found on the home page in the left bar. Platforms in the "Reviews" section are there for traders to learn more information about various means of trading.

So, we have Forex platforms, CFD platforms  and crypto platforms.

Let's take Crypto EU as an example.

In the upper bar one can see that we can access "Main", "Location", "Reviews (from members)" and "Invest now" tabs.





Under "Main" tab one can find general information about the trader like minimum investment, spread, year of establishment and types of regulation.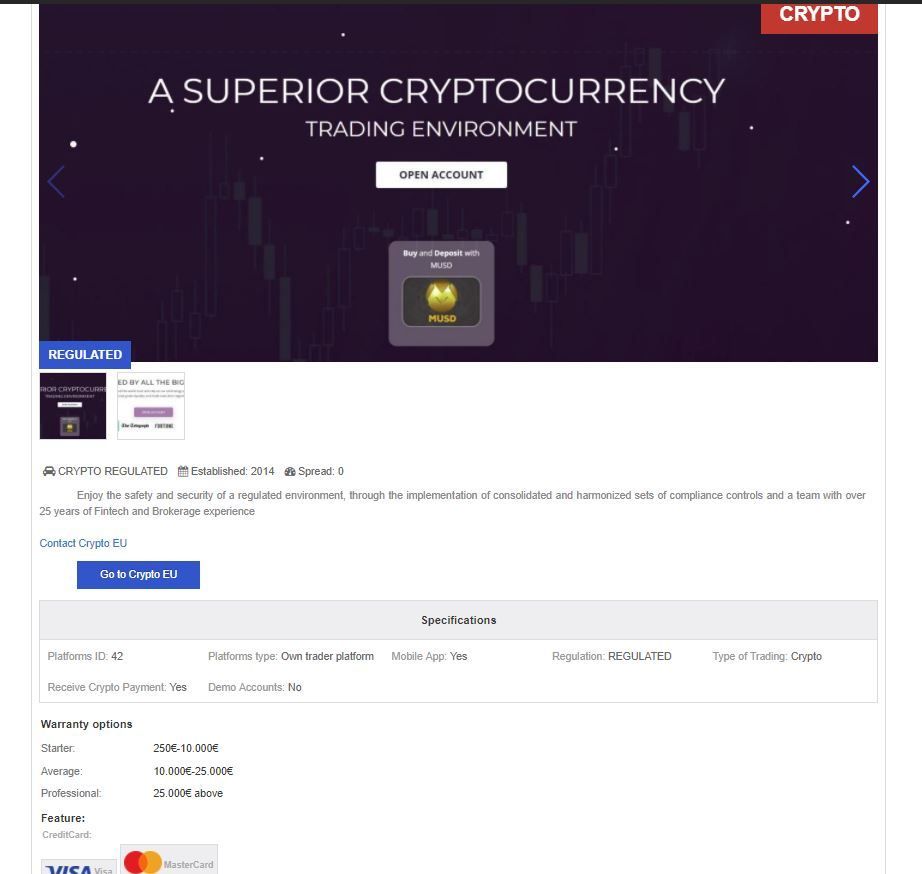 Location tab given info about the office of the company.

Reviews is meant for users to leave their opinion on traders.

Invest now gives one an opportunity to connect to request a call from the platform if needed.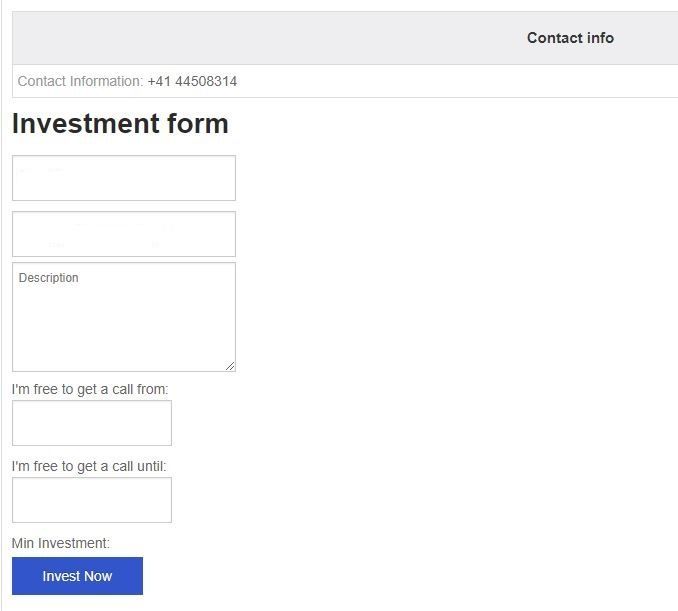 We add new platforms to this page frequently, so, be sure to check Platfrom Reviews page weekly.