Yesterday's evening session finished at 77% success rate.
That means 7/9 trades finished in the money.
Here are the results: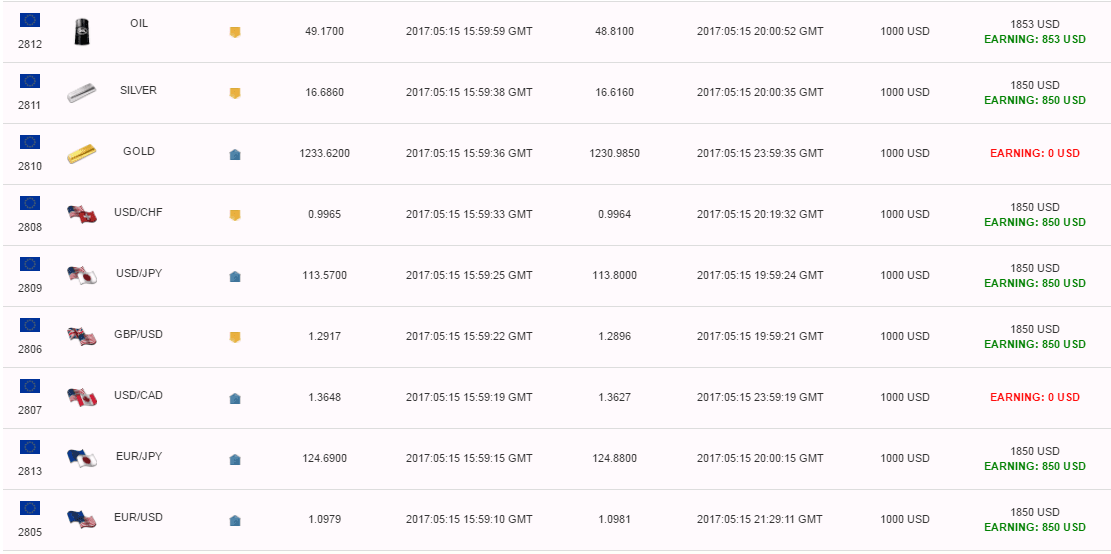 And as you can see, our power signals won as well, making it a very profitable day.
Here they are:

Want to get the signals directly to your WhatsApp?
All you need to do is to talk to us on the chat.