"ToolsTrades" is checked and scanned daily for results on the internet.
This is the first page of google that has such an amazing review about us. Thank you for continually supporting our work and we are happy that you as a member enjoy our service.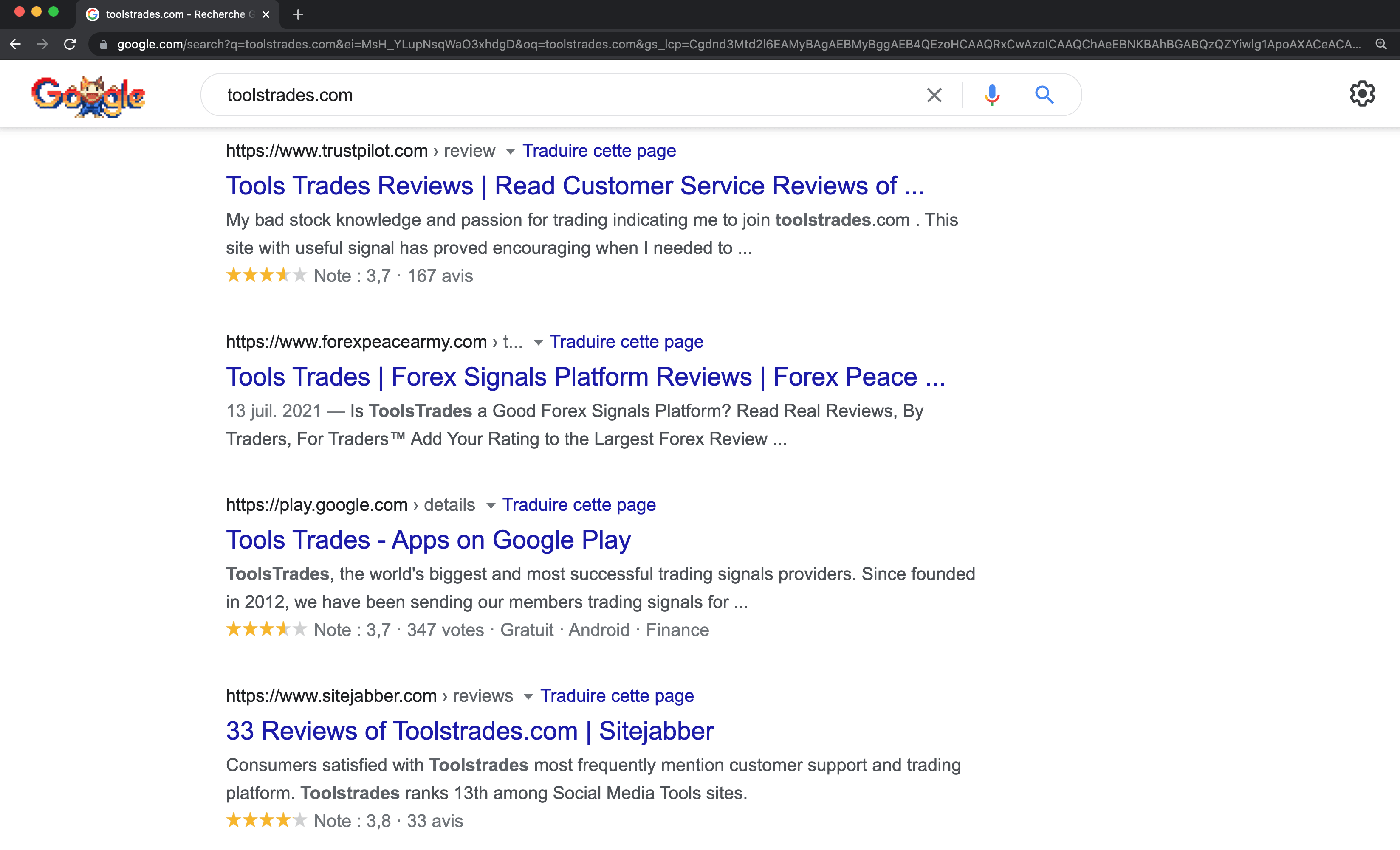 This is a public review of our website. It shows that people are happy with the results we get. We also check how many people find us on google and like the review. Thank you for being a member of ToolsTrades and we hope you will stay with us!