Even though trading shares is not a primary way to earn for a lot of us, today we can't overlook the surge experienced by TSLA in the last trading session. The company's stock jumped by almost 20 percent – the biggest one-day gain since 2013, and brought per-shares price to $780 point. Not bad for a company that was struggling for traders and attention just several months ago, right?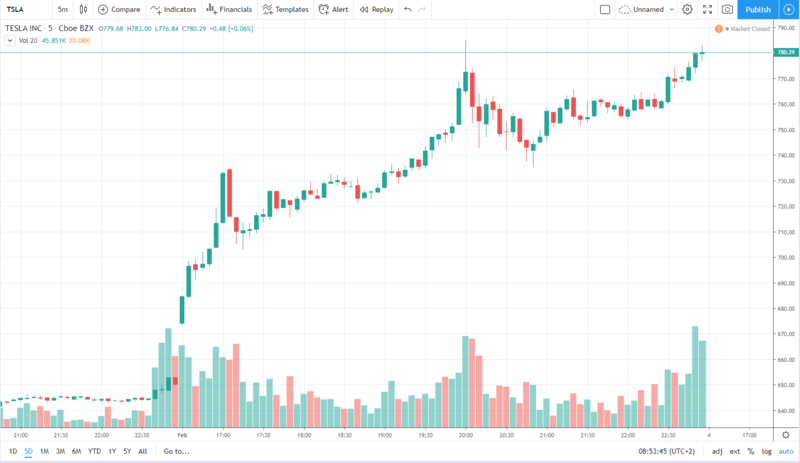 Well, it seems that TSLA are not going to slow down here. After all, the company is experiencing a pretty good couple of weeks. First there were earnings prediction which had to be adjusted due to high interest level in Tesla cars. Then there were reports saying that Tesla delivered better and earned more in the last quarter of 2019 than was previously expected. And now it is said that the electro car manufacturer is going for better number, wanting to deliver about half a million vehicles this year. This means that Tesla have finally fixed their production and delivery issues and are now ready to deliver [pun intended].
We hope that TSLA are going to keep on rallying, giving us the possibility to earn and trade shares.
If you are interested in stock market, use our trading signals to trade most popular stocks.