Last week we were all submerged into currency couples as major countries released reports and decisions on interest rates. And that was very tiresome. We were so hoping for something calm this week. But it seems that it is unattainable for us as this week we see all the same stuff, but for USD only, which in itself is a very nerve-wrecking endeavorю
So, today is a very important day for USD. Today we are going to see:
FOMC Statement - the primary tool the FOMC uses to communicate with investors about monetary policy. It contains the outcome of their vote on interest rates and other policy measures, along with commentary about the economic conditions that influenced their votes. Most importantly, it discusses the economic outlook and offers clues on the outcome of future votes.
Federal Funds Rate report - short term interest rates are the paramount factor in currency valuation - traders look at most other indicators merely to predict how rates will change in the future.
FOMC Press Conference – one of theprimary methods the Fed uses to communicate with investors regarding monetary policy. It covers in detail the factors that affected the most recent interest rate and other policy decisions, along with commentary about economic conditions such as the future growth outlook and inflation. Most importantly, it provides clues regarding future monetary policy.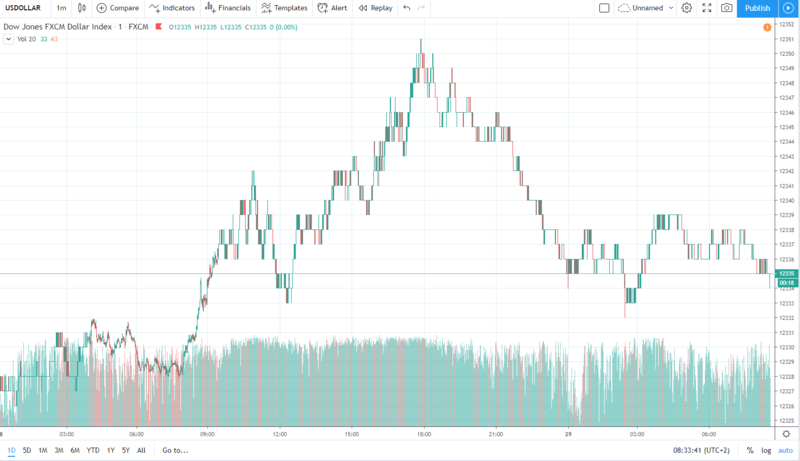 So, as you have already understood today we are going to go through the same stuff with USD, that we went through with EUR and JPY last week. Interest rates. That is going to be the reason for volatility in USD no matter what. We can only hope that all the prognoses are true and that Fed is going to keep interest rates on the same level as they are right now. That will stabilize USD after a day of guessing.
In case you are scared for your trading today, use trading signals.