No one likes to be in the center of attention. Especially when this attention is the result of something embarrassing and scandalous. But, from time to time we can find ourselves in hot water over a very wrong decision or a wrong move. And that is exactly what happens to Apple today – the conglomerate finds itself in a very awkward situation as it is caught right in the middle of a very serious political scandal. The one that has been dragging on for almost 6 years now.
Yesterday, users in Russia discovered that Crimea "a peninsula in the Black Sea that was annexed by Russia in 2014, was shown as being part of Russia on Russian versions of the Apple map software used on the iPhone and iPad", according to Yahoo Finance. This was the result of the Russian government pressuring Apple into doing so. Apparently, for users outside of Russia, Crimea is seen as a grey territory not assigned to any of the countries.
Of course a move like that didn't sit well with the Ukrainians, who quickly issued a statement, condemning Apple. And you would think that traders and investors would too. Oh, how wrong are we here! On the contrary – Apple attracted attention of traders and the stock of the company surged after a small decline, that the previous session was closed with. Apple went through a little drop and is now surging once again – there you have it. Maybe this is going to be a good thing?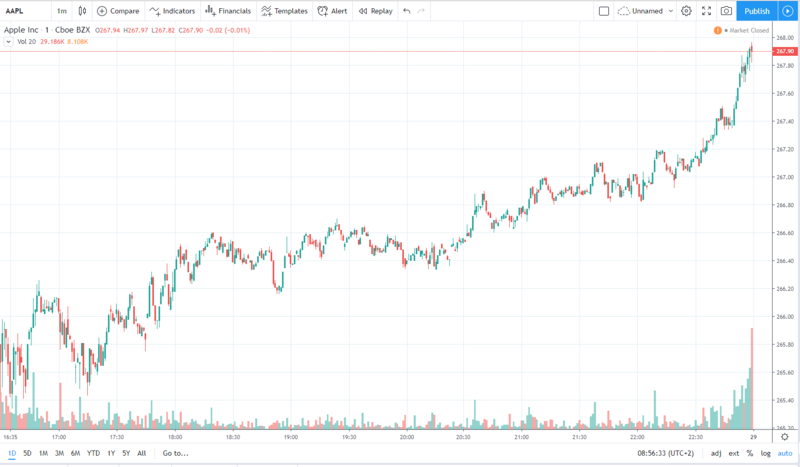 But, we still have to winch out for AAPL stock on Monday – that is when the markets are going to re-open after Thanksgiving holidays.
In order to know more, use our trading signals for the stock.