The week is going to be very slow and very calm, as can be evidence by the itinerary for the next five days. There are very little important reports this week save for GDP of Canada that is going to come on Friday. But having a calm week might be just what we need. After all, we are still recovering from the way euro fell in the end of last week and is now trying to recover against the greenback. And, given that euro is not facing any reports or changes in monetary policy today, I think that its recovery is all due to the growing risk hunger. After all, being careful in the markets is not what trading is all about, but it is what trade war requires of us at all times.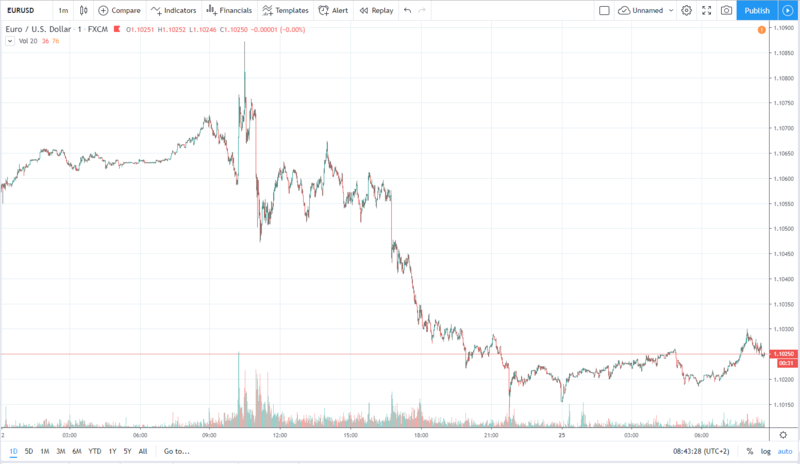 But, today we are learning that both China and USA can agree on one thing – there is not going to be a second phase of trade talks any time soon. And of course, this is not the news that we wanted to hear. We are getting weary and tired from all of the trade turbulence as well as from the fact that USA cannot make peace with China in the matter. It is only natural that we were going to try and point our attention towards something else.
Well, with buying euro we should not forget the fact that German data was bad and that EU economy as a whole is not showing the strength we are hoping for. All of this combined should scare us away, but it seems that the risk hunger takes the best of us for the moment.
If you are going to deal with EUR/USD today, use your trading signals to be sure.