For the last couple of days, we could see that the greenback was declining. There were some reasons for it, but we didn't expect USD to start losing so much of its value against the major currencies so rapidly after last week's growth. But today's news altered the situation in the markets are the greenback is growing once again. It is especially felt by EUR, GBP and CAD. The latter is also losing price because of two other reasons.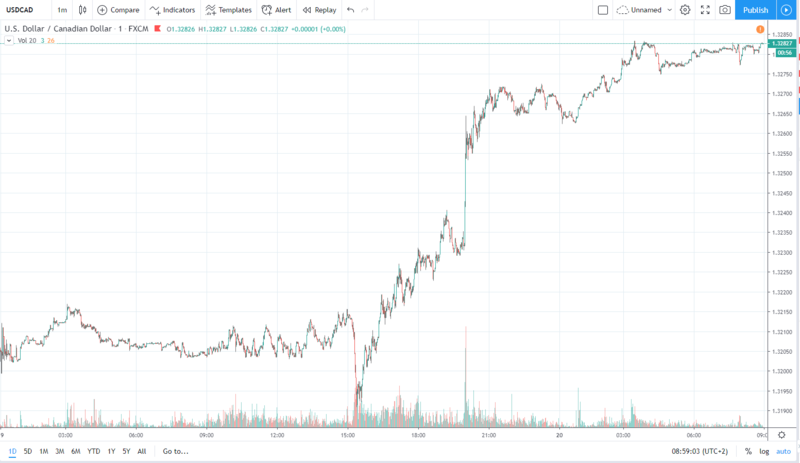 First, oil has not been the example of stable growth lately. The word 'growth' itself cannot be used when talking about oil these days at all for that matter.
And the second reason is that today CAD is waiting for CPI m/m report. This is the most important inflation-related release due to its earliness and the sheer volume of information in it. It is one of the most important reports of the season that can tell us about the consumer confidence in the country. Results of this reports can lead Central Bank to raising interest rates which changes the picture for the currency entirely.
Both USD growth and report are coming at a bad time for CAD, which is totally dependent on prices for oil. Right now there is no support from the crude, USD started to recover and there is doubt that the report is going to be any good for today's performance of USD/CAD.
Right now it is hard to say what the currency is going to bring us today and whether the chart is going to reverse, but there are always trading signals that are going to give us the clue as to what to do with the currency.