Do you remember, about 6 months ago we were the witnesses to very weird behavior of EUR/USD? It was falling lower and lower but we kept hunting for the retracements and reversals? Well, it seems that the cause for all that behavior of our favorite couple is here again – German and French Flash Manufacturing and Flash Services. Yes, yes. It is completely normal that you had a shiver go down your spine. After all, these two have already became the reason for our losses before. It is completely normal that we should be afraid of the same reaction today.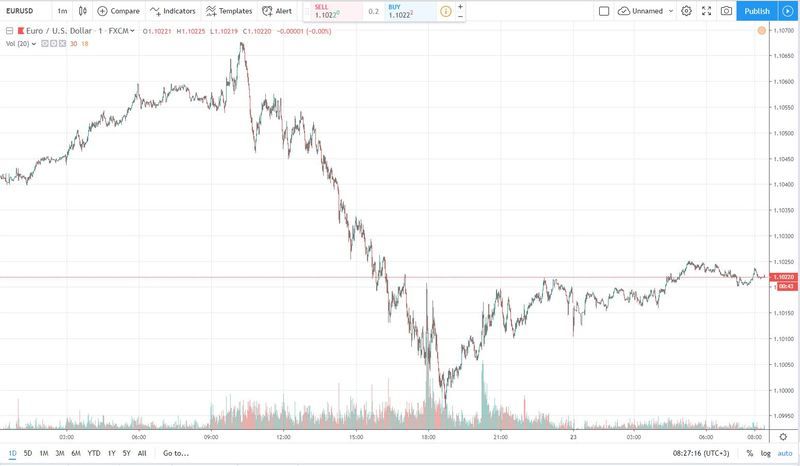 And he charts seem to have felt the impact of what's coming already. We can see that the couple can barely make up its mind and the falls are exchanging places with the gains very rapidly. The markets are already preparing for the turbulence that might come if German data are not satisfying again. And there is huge chance that Germany hasn't done nearly as good as euro needs it to have done… again.
After all, if we look back on the markets and on the whole situation in the world, when have we last talked about Germany? That is right. About the same time when we talked about Its Flash Manufacturing numbers. Otherwise we were engaged with Brexit, Trump, Johnson and the general state of the markets. Euro didn't occupy our minds that often. But all of this is going to changes through today. Germany is sure to pull our attention towards euro for today and several days to come.
While we are in this situation… once again, be sure to use our trading signals.