One of the most important choices and decisions in modern history is going to take its place today – elections of the next Prime Minister of Great Britain. As we all know Theresa May resigned over a month ago due to her failed attempt to plan and perform perfect Brexit. So why is the future of Great Britain interests us so much?
Well, because, as we all know it GBP – one of the most important and popular currencies in the world depends on Brexit and moreover – hates it when British officials talk about the divorce process. Every time traders feel there is going to be talks of Brexit GBP falls lower and lower against the greenback. And today we have hit the jackpot – not only everyone talks about Brexit and its future, but the country is wrapped in political turmoil. What do you think GBP is doing right now?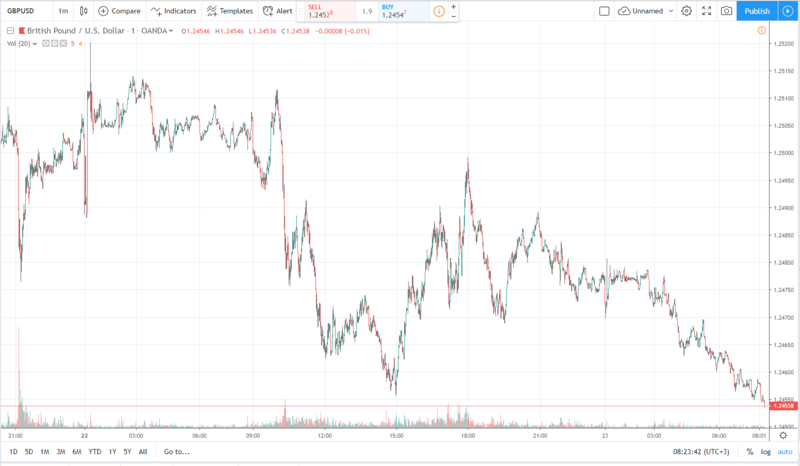 The main problem for us here is not even the current fall of the GBP. It is the fact that the main candidate for the Prime Minister position is Boris Johnson – a man best described as British Trump. They have the same views on international policies and migrants, they have the same sense of entitlement and they are equally unloved by majority of their countries. With Johnson ruling the country all of the talks of cancelling the divorce process are going to die out as Boris was one of the ideologist of the whole process who would rather see no-deal Brexit then staying in the EU. Future of the pound becomes even more uncertain and dark.
Of course with performance like that we can't help but turn to trading signals. After all – there is no sign on GBP recovering any time soon.