Troubles brought to us by the US-Iran conflict do have a good influence on some assets after all. Of course it is inevitable that some of the currencies are going to use the opportunity and the falling greenback in order to get some strength and growth. Which is a good thing. The only thing is like in USD/JPY, for example – yen is growing and the chart is going lower and lower. And of the conflict doesn't find peaceful resolution the fall of the greenback is going to be hard to stop and we are going to have to watch the chart crawl lower than the current mark, quite possibly even lower than the support line.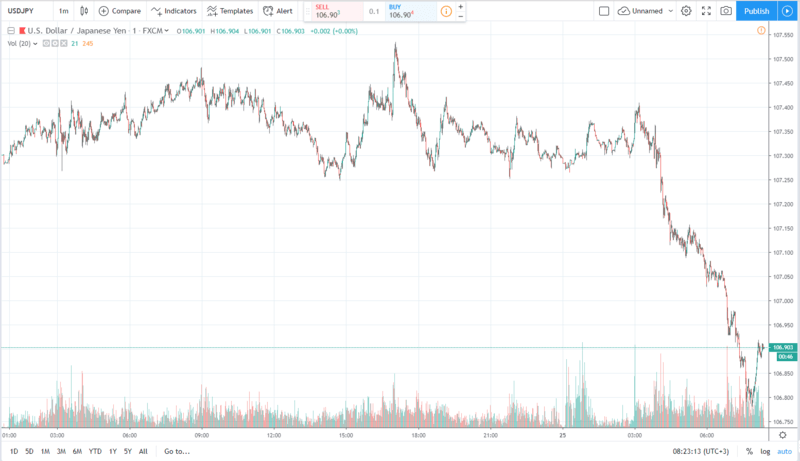 Yen is getting strength due to political and economic turmoil getting more and more power and as a result traders are fleeing and are looking for safe havens which result is yen seeing more international traders being interested in it. Should this concern us or is this a natural reaction to the recent events in the political arena? Well, right now there is no concern for saying that this fall is unnatural. It is if we see the chart go lower – that is when we are going to have to start thinking about the long-term health of the greenback.
US might get a recovery by the end of the week as it is likely that USA and China are going to reach trade deal at G20 summit which is taking place this weekend. Otherwise we are going to use trading signals even harder to find out what is going on with the most important currency in the world.