Performance of Japanese yen is the best since the late March right now. Although there were virtually no reasons for the Japanese currency to climb, the relief came from the outside. Widely considered a safe haven yen sees a boost of traders coming in after Donald Trump tweets about next package of trading tariffs regarding China. USD/JPY reached the lowest point in one and a half months today. And the fact that Trump hasn't made a statement on the reality of his intentions is going to make yen even stronger against the greenback in the nearest time.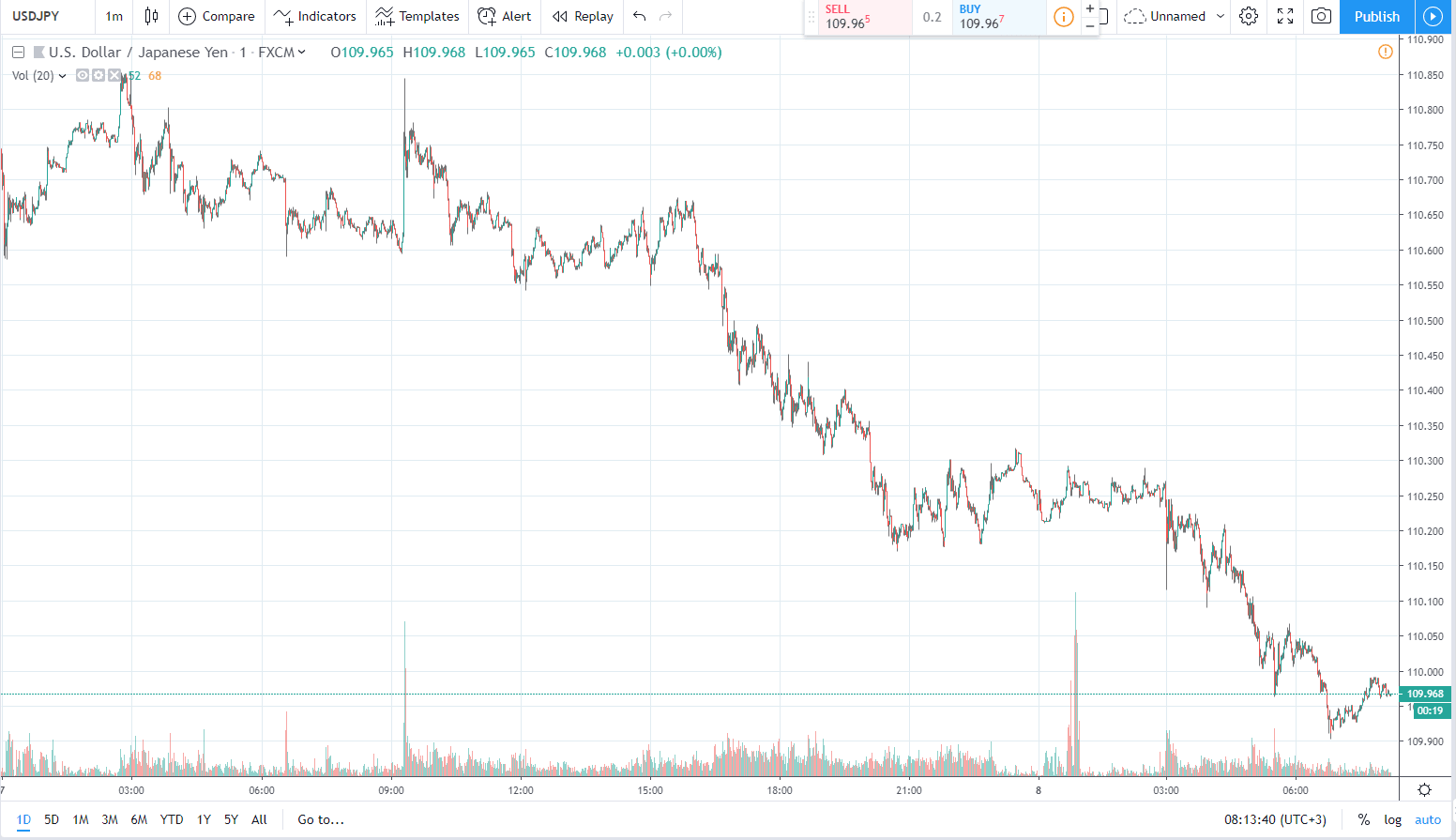 Right now the downtrend is very strong. But seeing how China are not ready to give up on the situation JPY might go either way – if the negotiations are going to freeze, the fall of the chart and strengthening of Japanese currency is going to go on. If they manage to talk Trump into the deal, traders are going to outflow from the area.
Will the situation change for USD/JPY? Find out with our live trading signals!