Markets may not be as active as we need them to be today. Although we see changes in performance of EUR/USD or gold, a lot of countries are celebrating today and the activity of traders as well as the market is pretty low. USA, Canada, Great Britain, France, Germany and most of Europe – all of the Catholic and Protestant world are celebrating Easter which means that their bank holiday is going to slow down action for us as trading community. And even though we still can find assets to trade with today.
Take a look at USD/CAD. With the growth of prices for oil the couple is pulled back – after all the prices rise and concern for the supply is growing as well. The higher the concern is the weaker CAD is going to become. Although both the movement and the price for CAD are pretty predictable.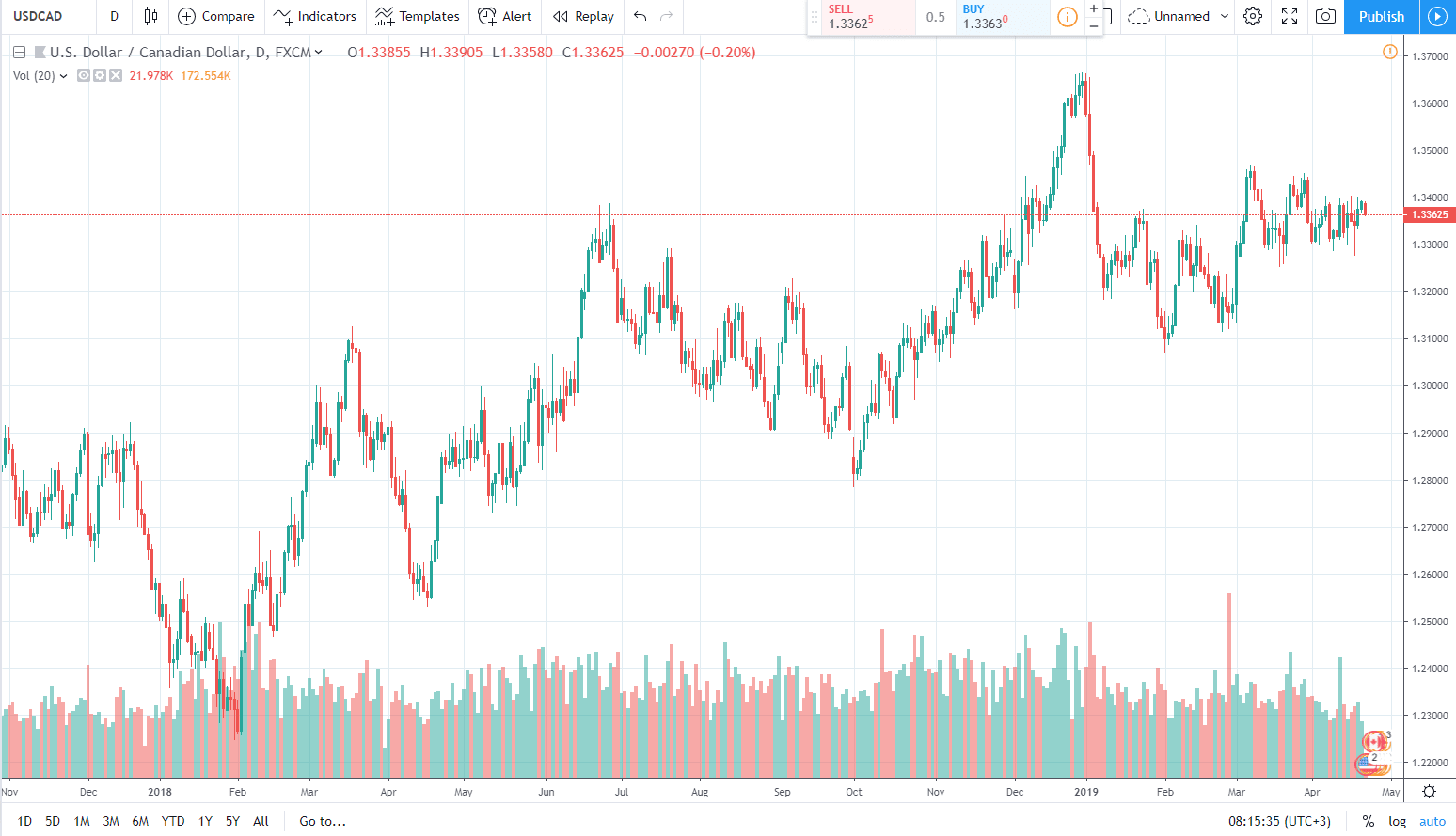 USD/CAD is climbing higher and higher and there is no sign of why the growth should stop here, although it is predicted that the currency is going to hit resistance line pretty fast at this rate.
Will slow trading help the couple grow or will concern for the oil supply win the battle? Use your trading signals to find out!