---
As today is going to be marked by several important reports for both euro and dollar is it no wonder that in anticipation of these reports traders are trying to lift the currencies. Both of the assets are going to experience going through the reports which are going to tell us more about the real states of the economies of the countries-bearers of the currencies. But the effect of the reports themselves is going to be known a bit later so right now we can look at the dynamic of EUR/USD couple to truly understand the state of things.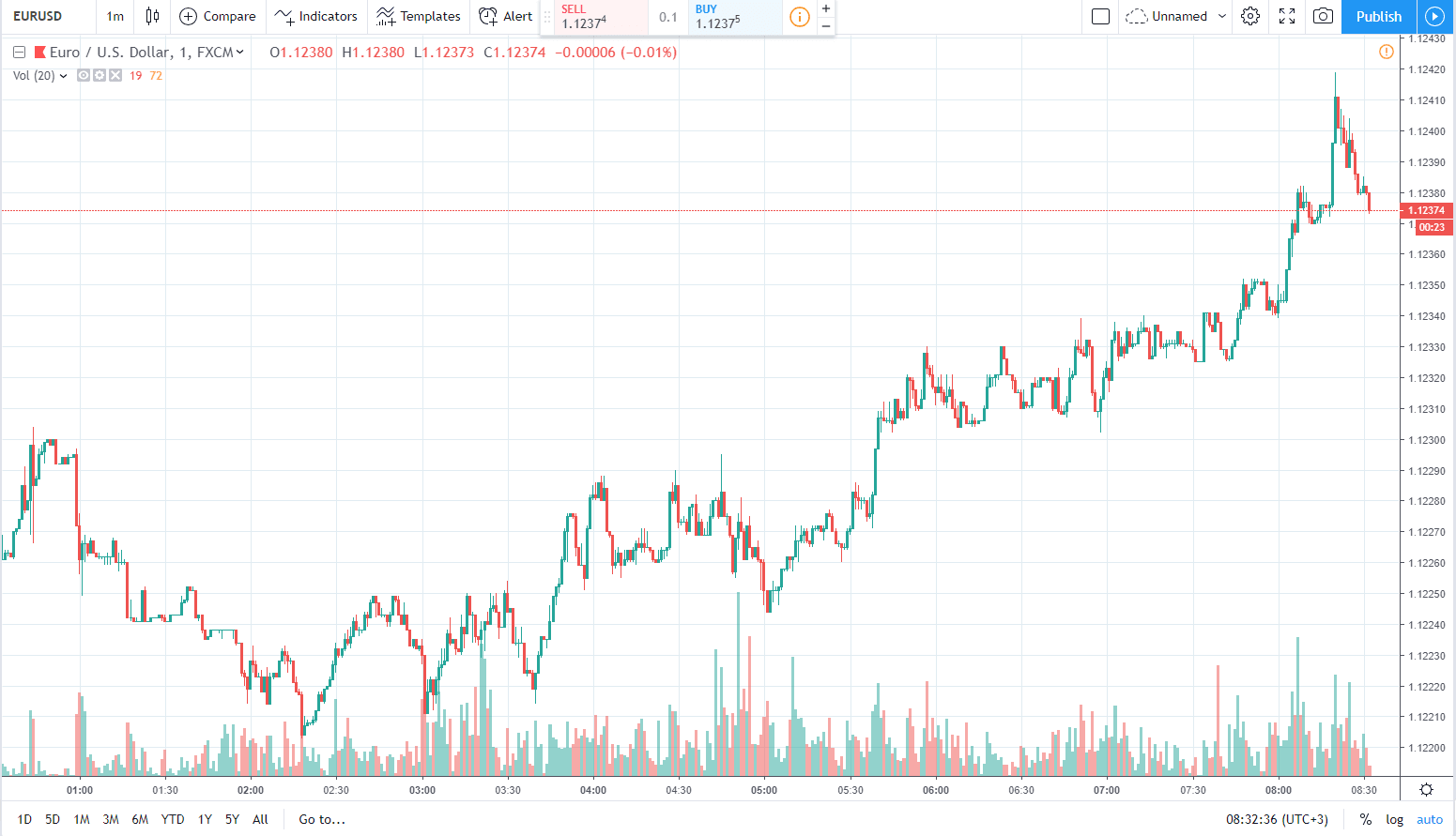 Although this chart, showing the movement of euro today shows a pretty good picture in reality expectation of the report can be far uglier. Despite the uptrend we might experience rapid losses today.
Today you want to be REALLY sure what direction the couple is going to go in. And we are looking at a very uncertain day. So it is better not to trade without our trading signals. Try them right now!